Download Windows 10 November 2021 Update (21H2) NOW! Includes great new pro features and a security boost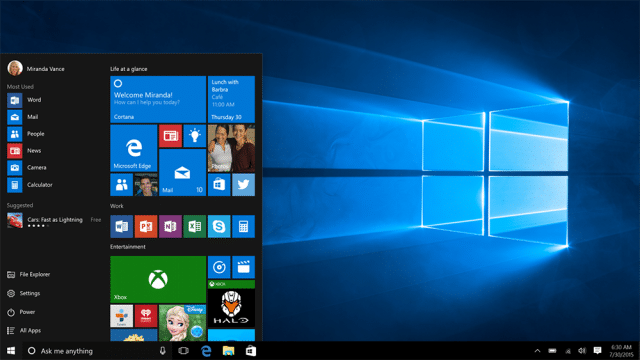 Microsoft has released the latest feature update for Windows 10, the November 2021 Update. Also known as Windows 10 21H2, this update boosts security with the addition of support for the WPA3 H2E (Hash-to-Element) protocol and more.
As is often the case with feature updates like this, Microsoft is performing a staged rollout meaning that if you wait for it to be offered to you, you might be waiting quite a while. You can, however, opt to manually download and install the November 2021 Update so you have the latest version of Windows 10 installed as soon as possible. Read on to find out what's new and how you can skip the queue and upgrade immediately.
We've already mentioned the addition of WPA3 H2E support in this update, but there is more. There's also GPU compute support in the Windows Subsystem for Linux (WSL) and Azure IoT Edge for Linux on Windows (EFLOW) deployments for machine learning and other compute intensive workflows.
On top of this, Windows Hello for Business has been updated to include cloud trust, which allows for support simplified passwordless deployments.
While you can manually search Windows Update for this feature update, a better option for you may be to grab yourself an ISO image of Windows 10 21H2 so you can perform a clean installation. You can download the Windows 10 November 2021 Update ISO from here, or you can make use of the Windows 10 Media Creation Tool instead.
Although the November 2021 Update is not going to be the final feature update for Windows 10, the time will come when Microsoft stops supporting this version of the operating system. The company would like as many people as possible to upgrade to Windows 11, but for people with older hardware, this may not be possible.
Upgrade and save
If you are one of the many, many people who decided to keep using Windows 7 or Windows 8, we have a great offer that should tempt you to make the leap to Windows 10 (and maybe even upgrade to Windows 11 after this if your computer meets the minimum requirements).
If you're interested in Windows 10 Home, you can save a colossal 71 percent off the usual selling price. Order yourself a copy for just $39.99 instead of $139.99 over in the store.
We also have a great offer on Windows 10 Professional. This version of the operating system can be yours at a 65 percent discount; head over to the stored to buy a one-PC license for just $69.99 instead of $199.99.