OWC miniStack STX makes Apple Mac mini even better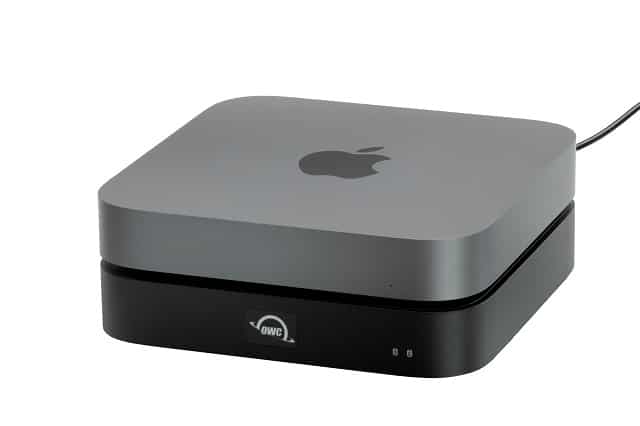 Is the newest Mac mini (2020) a good computer? No. Actually, it is a great computer! Thanks to Apple's incredibly efficient ARM-based M1 processor, the low-priced Mac mini is shockingly powerful while being almost entirely quiet. I say "almost" because it technically has a fan that can make noise, but I have personally never heard mine spin up once -- even when pushing it fairly hard. I highly recommend the diminutive desktop.
Is the Mac mini perfect? Well, no. For instance, it is heavily lacking in the ports department. Besides HDMI, 3.5mm audio, and Ethernet, it only has two USB-A and two Thunderbolt 4 ports for expandability. Plug in a wired mouse and keyboard, and you now have zero available USB ports. Ugh. Not to mention, you cannot add additional internal storage drives.
Well, folks, there is a new product from OWC that essentially solves these woes. Called "miniStack STX," it sits below the Mac mini and turns one of the Thunderbolt 4 ports into three. In other words, you now have four available TB4 ports where you only had two before. In addition, it adds three more USB-A ports!
If port-expandability was all the OWC miniStack STX did, it would be a neat product, but actually, it does much more. You see, it allows you to expand the storage of your Mac mini too. It is compatible with M.2 NVMe solid state drives, both 2.5-inch solid state and hard disk drives, and believe it or not, it can even accommodate 3.5-inch hard drives! Yes, those giant desktop HDDs will fit. You can connect one M.2 and one SATA drive at the same time
ALSO READ: OWC launches Thunderbolt Dual DisplayPort Adapter for Windows and Mac
"A universal HDD/SSD bay and an NVMe M.2 SSD slot provide massive storage capacity expansion and can be combined in a RAID 1 configuration. With up to 770MB/s of storage performance, the OWC miniStack STX is great for bandwidth-intensive video editing, photography, audio, virtual machines, and everyday data backup and access tasks. Its heat-dissipating aircraft-grade aluminum with an internal heat sink and high-efficiency fan provides cool, nearly silent operation," says OWC.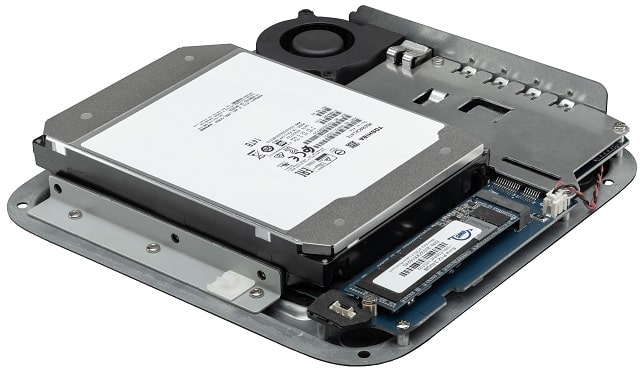 Larry O'Connor, the company's CEO and founder adds, "We understand having confidence in gear reliability is paramount to our customers, and OWC is constantly developing revolutionary products to complement Apple's innovations. While great for the Apple Mac mini, the OWC miniStack STX packs a lot of capabilities in a small footprint that expands the functionality of any Mac or PC notebook or desktop computer."

The miniStack STX will begin shipping in the middle of December, but it can be pre-ordered from OWC immediately here. A barebones model where you add your own storage costs $299, but OWC is also selling models with pre-installed drives starting at $369. And while miniStack STX is obviously designed for the 2018 and 2020 Mac mini models, it will absolutely work with both Windows laptops and MacBooks too. In fact, it will even charge notebooks when connected (60W).