Microsoft is preparing to release a great new PowerToys utility for your mouse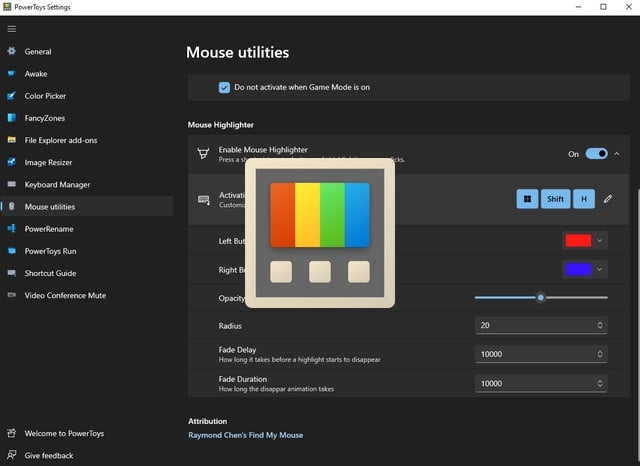 It is only fairly recently that Microsoft added a new utility to PowerToys -- the incredibly useful Find My Mouse. Now the company is getting ready to launch another addition to the new Mouse Utilities section.
While Find My Mouse makes it easy to locate your mouse cursor when you are unable to track it down yourself, the upcoming Mouse Highlighter takes a slightly different approach. It's a utility that will appeal to anyone who uses their computer to give presentations, and Microsoft has shared details of what we can expect.
See also:
News of the Mouse Highlighter tool comes in a pull request on the PowerToys GitHub repository. It is simple idea that highlights the position of the mouse on-screen and makes it easier for other people to see and keep track of clicks.
Microsoft describes the yet-to-be-released utility:
Adds a new PowerToy called "Mouse Highlighter", under "Mouse Utilities".

This PowerToys can be used to highlight left and right mouse clicks while presenting/screen sharing.

Default activation key is Windows+Shift+H.
Screenshots of the utility show that it will be possible to have different highlight colors to indicate whether the left or right mouse button has been pressed. As well as customizing the highlight color, it will also be possible to change the activation shortcut, tweak highlight radius, opacity and fade effects.
It's not clear quite when Microsoft intends to release Mouse Highlighter, but with the pace of PowerToys development being what it is, it is likely to launch sooner rather than later.