Windows 11 edges closer to 10 percent market share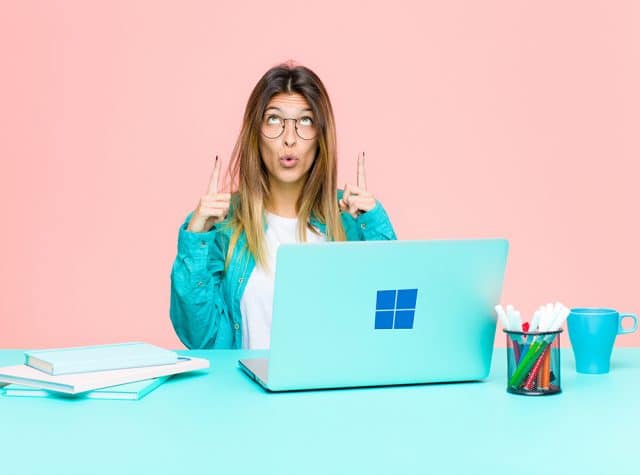 Windows 11 was first released two months ago, and although it has some tough system requirements (most notably the need for TPM 2.0), and it's still only being rolled out to compatible systems, the new OS is fast gaining market share.
It still has a long way to go before it supplants Windows 10, but it's showing solid growth.
SEE ALSO: Microsoft starts testing Media Player for Windows 11
AdDuplex's report for November 2021 shows Windows 11 now standing on 8.6 percent, with another 0.3 percent of Windows Insiders running test versions.
Windows 10 has 91.1 percent share, broken down as follows:
Windows 10 21H2 -- 3.7 percent
Windows 10 21H1 -- 36.3 percent
Windows 10 20H2 -- 31.8 percent
Windows 10 1903 -- 1.9 percent
Windows 10 1909 -- 3.6 percent
Windows 10 2004 -- 11 percent
Windows 10 1809 (and older) -- 2.8 percent
Reporting on the latest figures, AdDuplex says: "This is the first time in modern history when an 'older' version of the OS (Windows 10 21H2) enters the market later than a newer one (Windows 11 21H2)."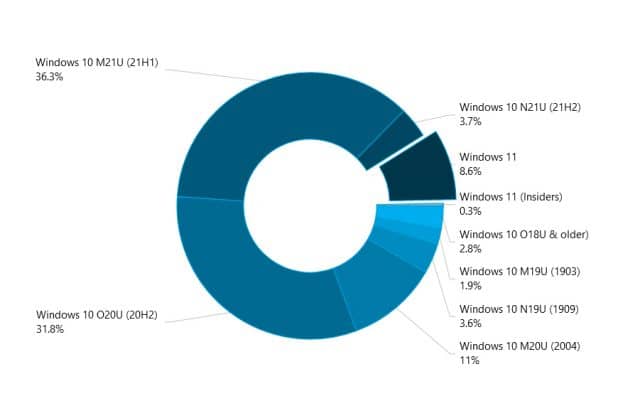 The company's report is based on a survey of around 60,000 PCs running Windows 10 and Windows 11. It doesn't take into account PCs running older (non-supported) versions of Windows.
Image credit: Kues / Shutterstock