Linksys launches Hydra Pro 6 (MR5500) Dual-Band AX5400 Mesh Wi-Fi 6 Router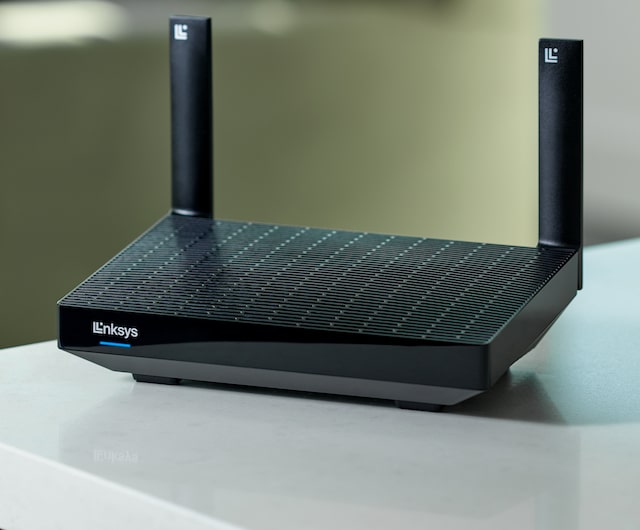 Wi-Fi 6 (802.11ax) used to be the future of wireless connectivity, but nowadays, it is the present. Yes, with more and more devices having Wi-Fi 6, now is the time to buy such a router if you haven't already. Look, with many of us spending more time at home nowadays -- including for work -- we all deserve to have a high-quality router, right?
Today, Linksys unveils its latest wireless router, and it is quite cute and stylish. Called "Hydra Pro 6" it supports Wi-Fi 6 and has a USB-A port on the rear for connecting a USB storage device. In other words, the router (SKU: MR5500) can pull double-duty as a makeshift NAS. Best of all, it has mesh support baked in, so you can set up a mesh network using other compatible Linksys products.
"The Linksys Hydra Pro 6 delivers the ultimate WiFi 6 experience to 30+ devices (per node) across 2700 sq. ft. of coverage and wireless speeds up to 5.4 Gbps. Powered by the Qualcomm Immersive Home 216 Platform plus access to 160 MHz channel, the Hydra Pro 6 unleashes the true power of WiFi 6 with reliable, incredibly fast connectivity and improved network efficiency for seamless video streaming, faster downloading and more. Intelligent Mesh technology offers whole home mesh WiFi coverage that's easily expandable by adding nodes," explains Linksys.
Harry Dewhirst, the company's CEO adds, "The Hydra Pro 6 is our latest router in a suite of products that offer next-level streaming, are easy to set up and equipped with advanced security and parental controls. People shouldn't worry about a dropped video chat or connections that aren't secure. WiFi is meant to make life easier not create unnecessary problems in an already difficult world. We are committed to delivering fast, reliable, and secure connectivity to the hybrid work era and beyond, and the Hydra Pro 6 is just the start."
ALSO READ: OWC Atlas FXR is the world's smallest Thunderbolt CFexpress card reader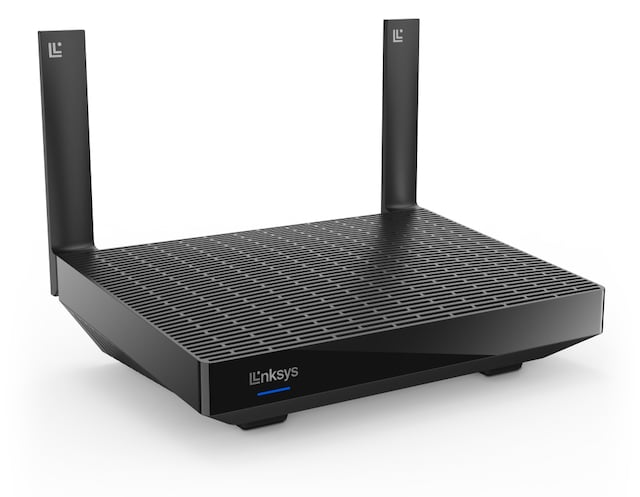 Linksys shares specifications below.
Wi-Fi Technology:
AX5400 Mesh Dual-Band Gigabit 574 + 4804 Mbps
Key Features:

Dual-Band (2.4GHz + 5 GHz), 2x4 WiFi 6
Easily Expandable Mesh WiFi System
Seamless WiFi
Automatic Firmware Updates
USB 3.0 Port
2 Adjustable Antennas
Easy App Controls
Simultaneous Dual-Band
1 GHz Dual-Core Processor
OFDMA Technology
Intelligent Mesh Technology

Network Standards:

WiFi 6 (802.11ax)
WiFi 5 (802.11ac)
WiFi 4 (802.11n)
802.11g
802.11b
802.11a

Wi-Fi Speed:
AX5400 (574 + 4804)
Wi-Fi Bands:
2.4 and 5GHz (Simultaneous Dual-Band)
Wi-Fi Range:
Up to 2700 Sq ft
Number of Ethernet Ports:

x1 Gigabit WAN
x4 Gigabit LAN

Other Ports:
Antennas:
2x External Adjustable Antennas
Processor:
1 GHz Dual-Core Processor
LEDs:
Power/Status/Connection, Ethernet, Internet, USB
Operation Modes:

Wireless Router
Wireless Bridge

Storage File System Support:
Easy Setup:
Simple and secured App-based setup
Dimensions (LxWxH):
215 x 155 x 56 mm (antennas folded down)
Weight:
1.25 lbs. (567 g)
Security Features:

WPA2/WPA3 Mixed Personal
WPA2 Personal
WPA3 Personal

Power Supply:
Input: 100-240V ~ 50-60Hz; Output: 12V, 2A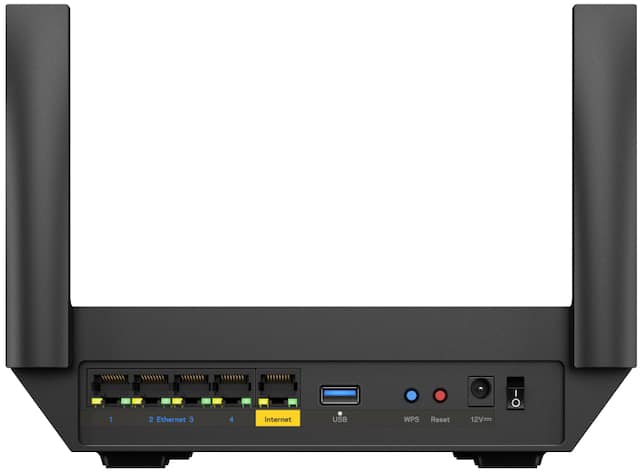 The Hydra Pro 6 (MR5500) Dual-Band AX5400 Mesh Wi-Fi 6 Router can be pre-ordered from Linksys directly here now. The company says the router should begin shipping in just a couple days, so thankfully, you won't have to wait long. Unfortunately, there does seem to be a big downside to the MR5500 -- the price. You see, Linksys is asking $299.99 which does seem a bit high compared to other offerings on the market. However, if you have affinity for the Linksys name, it may be worth the premium.