Enterprise SASE needs a radical approach to be effective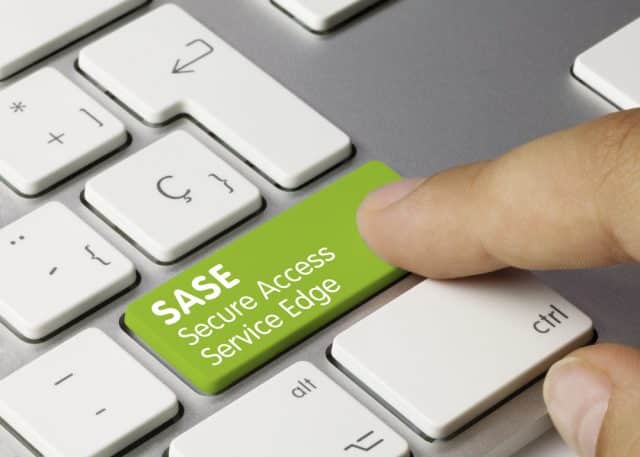 Although Secure Access Service Edge (SASE) is widely seen as the answer to balance network performance and security, new research from Cato Networks shows a radical approach is needed in order to reap the full benefits.
The study of over 2,000 IT leaders and nearly 1,000 channel partners doesn't show much difference between those who have and have not adopted SASE. When asked how they react to performance issues with cloud applications, 67 percent of SASE users and 61 percent of non-SASE users claim they would add bandwidth, while 19 percent of SASE users and 21 percent of non-SASE users would look to WAN optimization appliances.
Attitudes to improving remote access performance also reveal similarities with 24 percent of SASE users compared to 27 percent of non-SASE users complaining about poor voice/video quality. Slow application response received the same 50 percent from both SASE and non-SASE users.
Cato's team believe the key to getting the best from SASE lies in the approach to implementing it. The respondents' SASE solutions involved multiple products and components lightly integrated together into a SASE portfolio. While such an approach may bring some improvements over legacy architectures, much greater benefits are achievable with a full SASE platform.
"SASE's benefits come from a rethinking of security and networking architectures by converging them into the cloud," says Eyal Webber-Zvik, vice president of product marketing at Cato Networks. "If you continue using SASE portfolios made up from legacy point-solutions and appliance architectures, you can't expect to realize SASE's benefits."
A 'true' SASE architecture describes a global cloud service converging security and networking together. It's a single platform for all essential security services tightly coupled with intelligent SD-WAN overlay. From one console, enterprises can configure and manage all of their security and networking infrastructure. It's this vision that carries the full benefits of SASE.
You can read more on the Cato blog.
Image credit: Momius/depositphotos.com