Logitech Pen is a student-focused Chromebook stylus with USB-C charging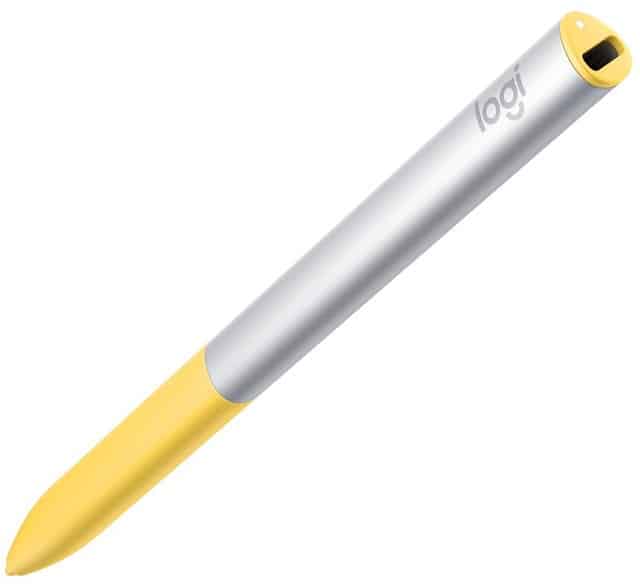 Chromebooks may not be the most powerful or useful computers, but they do excel in one specific area -- simplicity. The Linux-based Chrome OS operating system is streamlined and secure, making it a dream for system administrators and IT departments. Sure, a Windows computer may have more possibilities, but it also has a greater chance of malware.
Because Chromebooks are so simple to use and maintain, the computers have been very popular for education. Of course, the low hardware costs are often a contributing factor as well. Many new Chromebooks have touch screens, and for those machines with CCI stylus support, Logitech has a new such product to make compatible Chrome OS laptops (and tablets) even more useful in the classroom.
Simply called "Pen," this new stylus weights just 0.53 oz and is 5.94 in long. It offers two weeks of battery life and features charging by USB-C. Charging the Logitech Pen for 30 seconds will provide enough power for 30 minutes of use. When fully topped off, the battery can provide more than 2 weeks of use.
"The Logitech Pen features a comfortable silicone grip and non-slip design that is optimally sized for children at all stages of motor development. The active tip features 4,096 levels of pressure sensitivity, allowing students to create lines or characters more clearly than with a finger or rubber tip stylus. Students can work with unparalleled accuracy, ensuring that their work is always a true reflection of their knowledge and making it ideal for in-class work, homework, exams, and more," says Logitech.
ALSO READ: Satechi ST-UC165GM is an elegant 165W USB-C 4-Port PD GaN Charger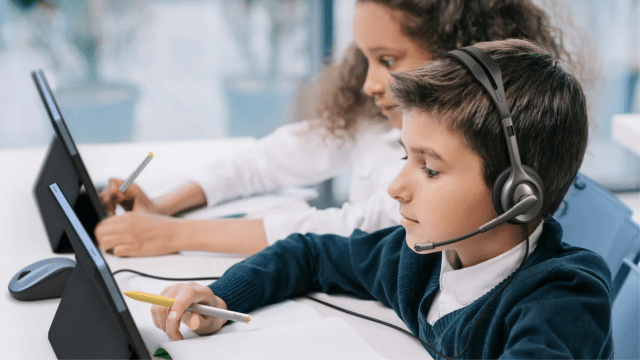 The company adds, "Teachers can make notes on their Chromebooks for real-time feedback, and students can easily begin working thanks to the Logitech Pen's no pairing needed design, compatible with USI-enabled Chromebooks. Built for a classroom environment, the Logitech Pen is liquid spill-proof and offers military-grade drop protection up to four feet. Charging is a snap using the same USB-C charger already used for Chromebooks, and students will always be ready to go with up to 15 days of battery life under regular school usage."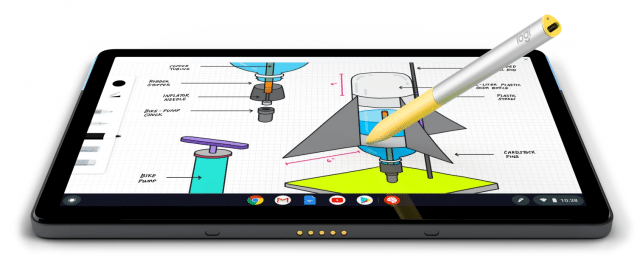 The Logitech Pen looks solidly built, and the $65 asking price seems fairly reasonable. Unfortunately, home users cannot buy it. Sadly, sales are limited to educational institutions that buy in bulk. In other words, don't expect to see it in Best Buy any time soon.
If you are a purchaser for a school, you can contact Logitech sales here to make an inquiry. The company will be selling replaceable pen tips and holding loops soon, but pricing for those accessories are not yet known.