Oracle Linux is now available for WSL in the Microsoft Store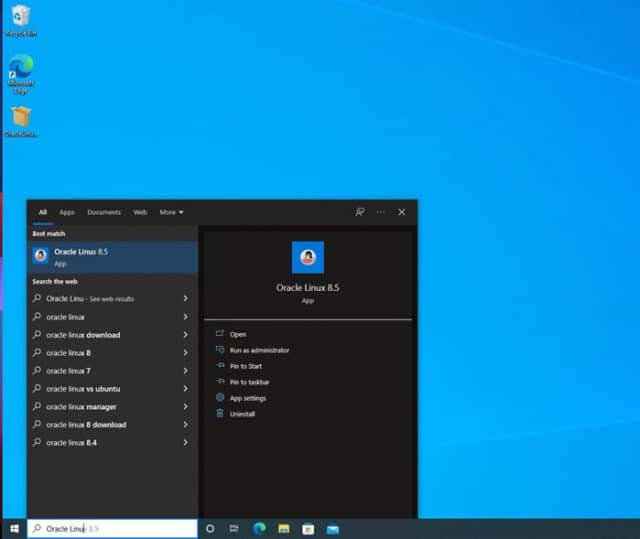 There are a number of Linux distros for WSL (Windows Subsystem for Linux) available to download from the Microsoft Store. Big names on offer include Ubuntu, Debian, Kali, SUSE and openSUSE. Now one more has arrived -- Oracle Linux.
Sneaking into the store with little fanfare on Monday, January 31, the official arrival of Oracle Linux 8.5 will be welcomed by any developers wanting to run Linux software in a Windows environment.
SEE ALSO: The apps section of the Microsoft Store is still a dumpster fire
The new listing states:
Oracle Linux combines the fundamental building blocks of modern IT infrastructure: operating system, containers, and virtualization into one integrated offering. Oracle Linux provides the reliability, scalability, security, and performance to run demanding SaaS, PaaS, and traditional enterprise workloads.
Once installed, you can launch the app by typing "oraclelinux85" in the command prompt, or by clicking the Oracle Linux 8.5 tile in the Windows 10/11 Start menu.
To install Oracle Linux updates, you'll need to run a yum update in the Oracle Linux Terminal.
You can download Oracle Linux 8.5 from here.