Microsoft's Your Phone app gets a name change and a makeover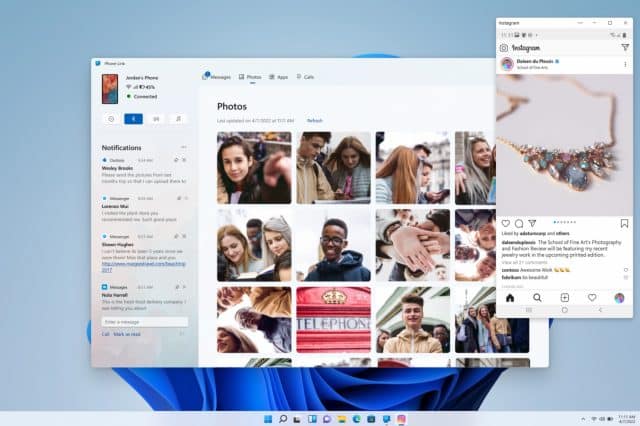 Microsoft first launched Your Phone three years ago, allowing Android users to access their text messages and photos on a computer, as well as run Android apps and make and receive calls in Windows.
Today, the software giant announces the app has a new name, and a new interface with an updated design for Windows 11.
SEE ALSO: Bad news for Microsoft as Windows 11's growth stalls dramatically
Now called Phone Link, the app's new tabbed interface makes it easier to see notifications and access all the available features. It has been made easier to get set up too. As Microsoft explains: "With the next update of Windows 11, you will also be able to set-up Phone Link during your set-up with your new PC with the ease of scanning a QR code."
Talking about the changes that have been made to the app, Gerald Haslhofer, General Manager, Mobile and Cross Device Team at Microsoft says:
We see this experience as more than just bringing your phone into your PC but as a bridge between the two devices, so we are renaming the app to Phone Link. And to further celebrate this connection between your two devices, we have also renamed the mobile companion app from Your Phone Companion to Link to Windows for all Android users. We're bringing both apps together with the same icon too.