Bad news for Microsoft as Windows 11's growth stalls dramatically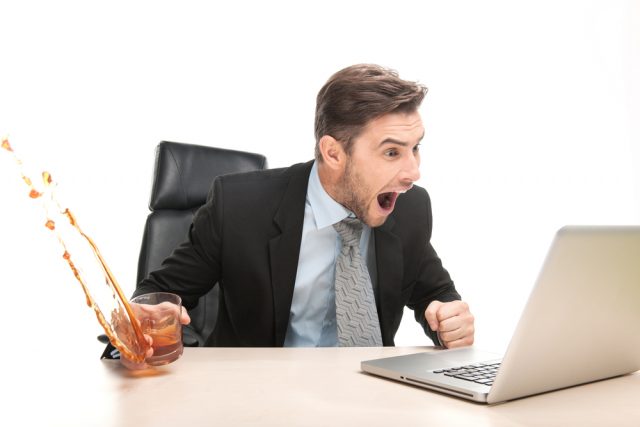 After enjoying a couple of months of stellar usage growth which saw Windows 11 double its share, putting it on close to 20 percent of PCs, the new operating system had a nightmare March.
AdDuplex's report for the current month -- still presented in the Ukraine flag colors of blue and yellow --  will make for shocking reading for Microsoft and for fans of the new operating system.
SEE ALSO: Windows 12 is everything Windows 11 should be -- and the Microsoft operating system we need!
You'd expect an OS as new as Windows 11 to gain usage share fairly rapidly, and that's what appeared to be happening previously, but for March this rise came to an abrupt end. The usage share of Windows 11 now is basically the same as it was a month ago.
AdDuplex's findings show that Windows 11 currently sits on 19.4 percent of PCs, up just 0.1 percentage points from where it was last month (19.3 percent). There are twice as many users running an Insider build now though -- 0.6 percent -- which could be down to Microsoft trying out more experimental features in the Dev Channel.
Elsewhere, according to the latest figures, Windows 10's share is now:
Windows 10 21H2 -- 28.5 percent
Windows 10 21H1 -- 26.5 percent
Windows 10 20H2 -- 10.8 percent
Windows 10 1903 -- 1.3 percent
Windows 10 1909 -- 2.4 percent
Windows 10 2004 -- 8.1 percent
Windows 10 1809 (and older) -- 2.4 percent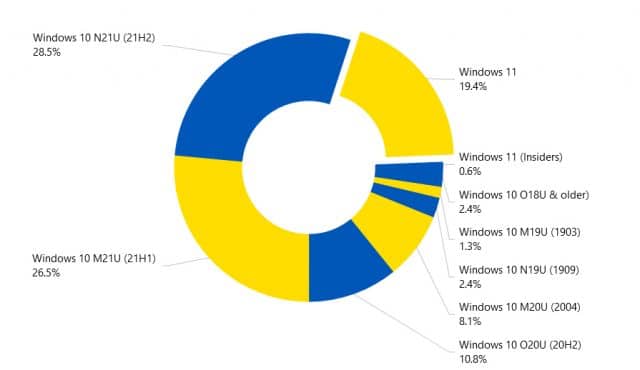 We often saw Windows 10 have poor months when we used to follow its usage share back in the early days of that OS, but it usually rebounded fairly quickly. It will be interesting to see if this is the case with Windows 11 next month.
Photo credit: BlueSkyImage / Shutterstock