Microsoft is preparing to hit Xbox users with in-game ads: report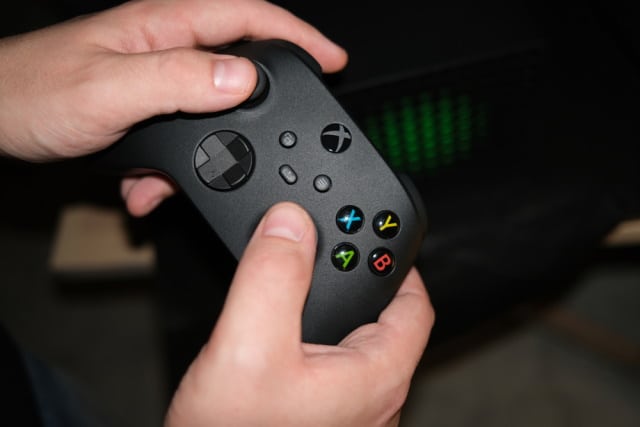 Over the years, Microsoft has found a variety of ways to bombard its customers with ads. As well as using Windows 11 to promote its own Edge web browser, the company has also used the Start menu to "recommend" apps to people.
And now it seems as though Xbox gamers are next. A new report says that Microsoft is working on a program that will display third-party ads in Xbox games. So, what is going on, and is it as bad as it sounds?
See also:
News of the advertising program comes from Insider which reports about plans to includes ads in free-to-play games. Ads in free games are something that iOS and Android users are entirely familiar with, but it's not clear how willing Xbox gamers will be to put up with such things. Even Microsoft is said to have voiced concern that in-game ads could "irritate" players.
In addition to only applying to free-to-play games, it seems that Microsoft is looking to implement its advertising system in a slightly different way to what mobile gamers have been subjected to. As Insider reports, sources familiar with Microsoft's plans say that the advertisements will not disrupt gameplay, and may only be permitted from selected brands.
This is somewhat heartening, as it will hopefully mean that ads will be of a decent quality and will come from reliable companies. But the lack of gameplay disruption is significant. This should -- or, at least, could -- mean that there are no ads inserted in the middle of game in a way that interupts play, or in cut scenes. It could mean that there are "sponsored" elements within games, such as branded clothing, advertising artworks built into game graphics and the like -- such as posters or billboards within game environments, for instance.
Microsoft has issued a stock statement to the press saying that it does not have anything further to share on the matter, but adds:
We are always looking for ways to improve the experience for players and developers but we don't have anything further to share.
According to Insider's report, Microsoft does not intend to hit gamers with targeted ads using data gathered from the likes of Bing and other services, which will eliminate some of the privacy concerns that often surround ad programs.
Image credit: Wirestock / depositphotos