Zoom update brings a slew of new features to its desktop apps including gesture recognition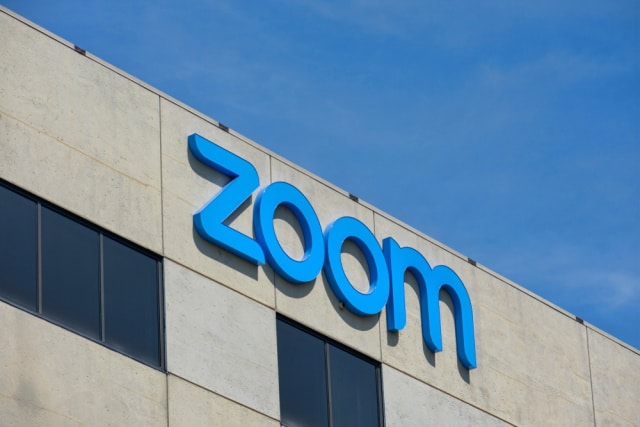 Over the course of the pandemic and COVID-related lockdowns, video conferencing tool Zoom went mainstream. The company is not resting on its laurels following its swelled popularity, and the latest update to the desktop apps illustrate this perfectly.
One of the stand-out additions will be familiar to anyone who has used Zoom on an iPhone or iPad: Gesture Recognition. This new feature brings new ways to interact with Zoom and your fellow meeting participants via your web cam, but it is far from being the only thing worth exploring in the latest update. There are also changes to breakout rooms and more.
See also:
Something that will be welcomed by Zoom users looking for an easy shared workspace on which to collaborate on ideas is Zoom Whiteboard. While not an entirely brand-new feature, Zoom says that it has completely rebuilt its whiteboard experience to make it more useful than ever.
The company says that the all-new Zoom Whiteboard is "a cross-platform, persistent, online, visual collaboration solution that's built right into the Zoom desktop client, Zoom Meetings, and Zoom Rooms for Touch devices".
With Gesture Recognition (Zoom's capitalization) it is possible to use physical gestures in front of your camera to indicate a reaction. Zoom says:
Easily share how you're feeling with others and encourage seamless engagement with Gesture Recognition, which allows for visual gestures, such as a raised hand, to automatically display a corresponding meeting reaction. This feature currently supports Raise Hand and Thumbs Up reactions and requires client version 5.10.3 or higher, and can be enabled at the account, group, or user level. This setting is disabled at the client level by default.
Other additions include new poll management options, improved audio quality, and the ability to view activity in breakout rooms from the main session. There are also numerous security enhancements including a new one-time password requirement for suspicious logins.
This is really just scratching the surface of what has been added to the Zoom client. Take a look at the Zoom blog post for full details of everything that has landed this April.
Image credit: Michael Vi / Shutterstock