Google introduces a way to reject all cookies... But only in Europe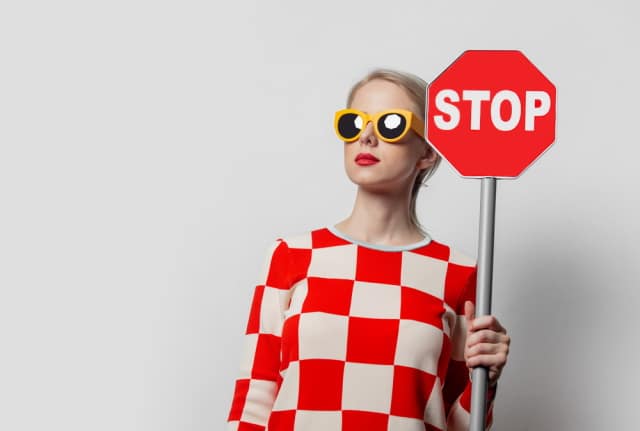 After being hit with a fairly hefty €150 million fine by regulators earlier in the year, Google has added a new Reject All button to the cookie consent banners that have become ubiquitous on websites in Europe.
Google says that the change is in response to the fact that, "regulators who interpret European laws requiring these banners [...] have updated their guidance for compliance". So what exactly does the change mean, and is it likely to extend outside of Europe?
See also:
The cookie consent banner which is currently displayed features just two buttons relating to cookies: I Accept and Personalize. But moving forward this will change so that there are three options: Accept All, Reject All and More options.
The renaming of buttons and addition of a new one does not change the options that are available to users, but it makes it much quicker and easier to opt to reject all cookies. All it will take is a quick button click rather than configuring numerous settings.
Google explains:
Soon, anyone visiting Search and YouTube in Europe while signed out or in Incognito Mode will see a new cookie consent choice. This update, which began rolling out earlier this month on YouTube, will provide you with equal "Reject all" and "Accept all" buttons on the first screen in your preferred language. (You can also still choose to customize your choice in more detail with "More options".)

We've kicked off the launch in France and will be extending this experience across the rest of the European Economic Area, the UK and Switzerland. Before long, users in the region will have a new cookie choice -- one that can be accepted or rejected with a single click.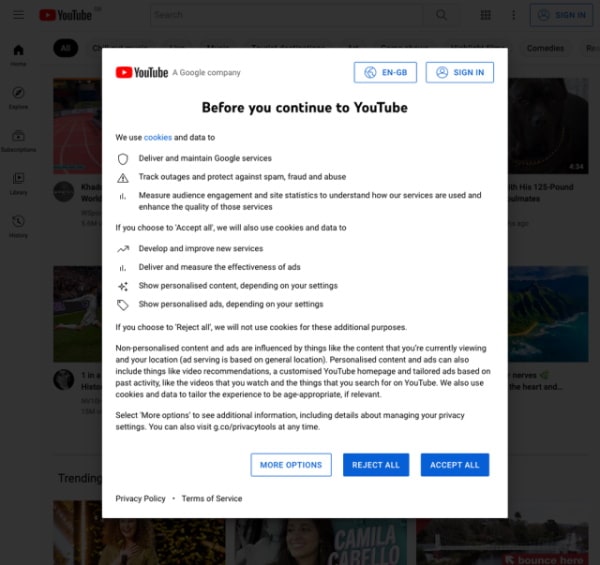 The company goes on to say:
This update meant we needed to re-engineer the way cookies work on Google sites, and to make deep, coordinated changes to critical Google infrastructure. Moreover, we knew that these changes would impact not only Search and YouTube, but also the sites and content creators who use them to help grow their businesses and make a living.

We believe this update responds to updated regulatory guidance and is aligned with our broader goal of helping build a more sustainable future for the web. We've committed to building new privacy-preserving technologies in the Privacy Sandbox for the same reason. We believe it is possible both to protect people's privacy online and to give companies and developers tools to build thriving digital businesses.
It is extremely unlikely that Google will bring these same options to other parts of the world -- unless it is forced to do so, of course. The company has only relented and given European internet users more control over their online experience because of regulatory intervention. It is not going to do the same elsewhere unless its hand is forced.
Image credit: massonforstock / depositphotos