Google marks Earth Day 2022 with a bleak time lapse of climate change, and shares news of progress towards net zero and sustainability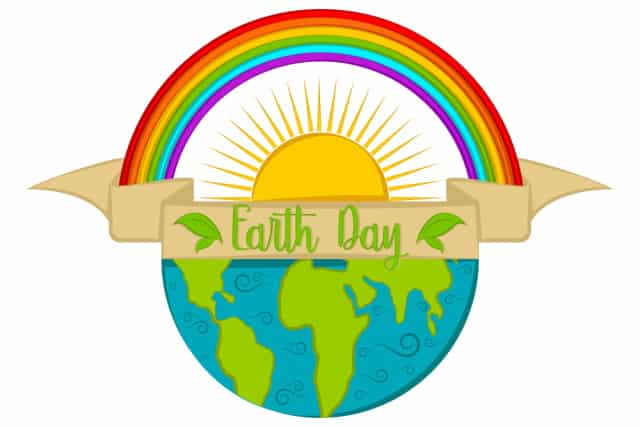 Today is Earth Day, the annual event that aims to promote protecting the environment. The global event has been running for over fifty years, and the big names from the world of technology play a major role, both in terms of the negative impact they have on the environment with carbon output and energy consumption, and the positive influence they wield.
Like many tech firms, Google has made commitments to reducing its impact on the environment. The company is using Earth Day 2022 to share news of the work it has done, what it continues to do, and what it has planned for the future. There is also a striking Google Doodle that drives home an important message.
See also:
In a blog post, Google's chief sustainability officer, Kate Brandt, give an update on the commitments made by the company two years ago. She highlights some of the initiatives Google and its partners have been working on, but to help promote the message about the human impact on the environment, it is the Google Doodle that is what the average internet user is more likely to see.
Today's Google Doodle is made up of a series of time-lapse satellite images highlighting the progress of various environmental calamities -- including deforestation, destruction of coral reefs and ice melt.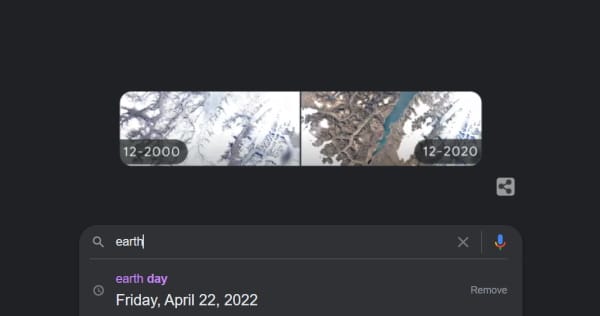 The Doodle is impactful, but Google uses its blog post to show that it is busy working toward net zero carbon emissions:
24/7 carbon-free energy priorities: For emissions associated with powering our data centers and offices, we have an ambitious goal to operate on 24/7 carbon-free energy by 2030. This will require new technology to help with grid decarbonization, like our first-ever battery-based system for backup power at a hyperscale data center that is now operational in Belgium. Additionally, governments will need policies that speed up the transition to clean energy. Last week, we published a roadmap outlining policy priorities ​​that accelerate the decarbonization of electricity grids across the world and our commitment to advancing them.
Investing in carbon removals and carbon markets innovation: Beyond our value chain, we'll build on our leadership in high-impact methane reduction and destruction projects. We'll also invest in emerging companies developing technology-based and nature-based carbon removal solutions, like our recent $200 million limited partnership in Frontier. And we will help strengthen carbon markets through our Google.org contribution to Gold Standard's digitization efforts and our $2 million contribution to the Integrity Council for the Voluntary Carbon Markets.
The company also points out that it is providing its users with ways to make a difference and reduce their environmental impact:
Saving energy with Nest: Since Nest launched its first smart thermostat over ten years ago, it has helped people save nearly 100 billion kilowatt-hours of energy — that's enough energy to light up the entire planet for ten days! Now compatible Nest thermostats can do even more with Nest Renew, a thermostat service announced last year in the U.S. When Nest Renew customers take actions at home that save energy, they earn 'Leafs'. Once customers reach Leaf milestones, they can vote to direct funds to one of our Energy Impact Program partners, Elevate and GRID Alternatives. These funds have gone toward energy-efficient upgrades to affordable housing in Chicago and the expansion of solar installation programs in California. Nest Renew is currently available in early preview, sign up to join the waitlist.
More sustainable transportation options: Over ten years ago, cycling directions came to Google Maps. Today, it's available in over 30 countries. In 2021 alone we added over 170,000 kilometers of bike lanes and bikeable roads, bringing more options to people looking for sustainable transportation alternatives.
Image credit: JoKalar01 / depositphotos