Apple launches Self Service Repair and publishes iPhone repair manuals for DIY phone fixing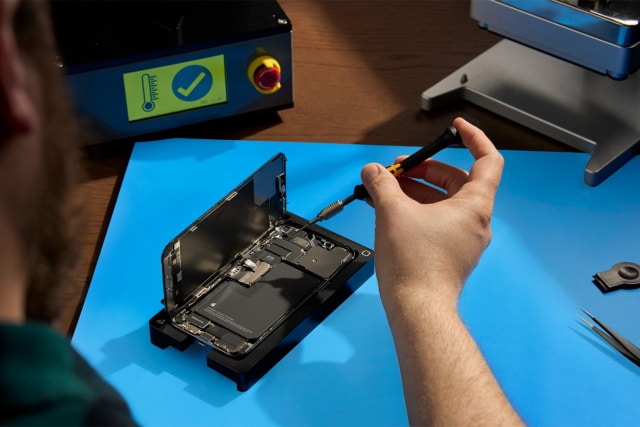 Late last year, Apple said that it was planning to let customers fix their own hardware rather than forcing them to bring devices to an Apple Store or authorized third party. Now the company has officially launched the Self Service Repair program in the US, and will bring it to Europe soon.
For now, Apple Self Service Repair applies only to certain iPhone models, but it will eventually encompass some Macs as well. Anyone interested in repairing their own iPhone can download a repair manual from Apple, order the parts they need direct from the company, and even rent the tools required to perform the repairs.
See also:
Through Apple's Self Service Repair, eager DIYers will be able to fix their own iPhone 12, iPhone 13 or third generation iPhone SE. Apple has set up the Apple Self Service Repair Store where it is possible to choose from a selection of over 200 tools and parts to buy.
If the idea of buying tools you may only need once does not sit comfortably, Apple has a solution. The company explains:
Apple will offer tool rental kits for $49, so that customers who do not want to purchase tools for a single repair still have access to these professional repair tools. The weeklong rental kits will ship to customers for free.
Keen to assure customers of the quality of their purchases, Apple says:
Every genuine Apple part is designed and engineered for each product, and goes through extensive testing to ensure the highest quality, safety, and reliability. The parts are the same ones -- at the same price -- as those available to Apple's network of authorized repair providers. For certain repairs, customers will receive a credit when returning a replaced part for recycling.
It is not clear how popular the program is likely to be with customers. While there are undoubtedly some people who like the idea of fixing their own iPhone, the risks involved are probably going to put many off. Even Apple concedes that the program is not for everyone:
Self Service Repair is part of Apple's efforts to further expand access to repairs. For the vast majority of customers who do not have experience repairing electronic devices, visiting a professional repair provider with certified technicians who use genuine Apple parts is the safest and most reliable way to get a repair.
More information about Apple Self Service Repair and links to iPhone repair manuals can be found here. The company has also published a report entitled Expanding Access to Service and Repairs for Apple Devices.