Windows Vienna is the new version of Windows Vista you didn't know you needed (install it now!)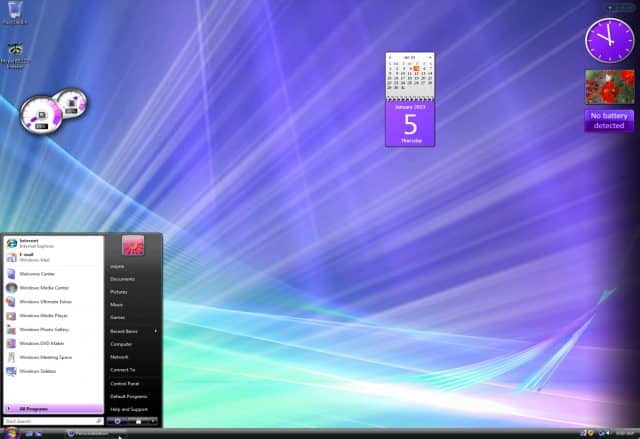 Windows Vista doesn't get the same degree of love as other versions of Microsoft's operating system. People have an enduring fondness for Windows XP and Windows 7, but not so much for Vista. Part of the problem is although Vista had much to recommend it, the OS always felt unfinished.
If you're one of those people who actually loved Vista and miss it, then Windows Vienna is for you. After nearly five years of development, the new OS has been completed and is ready to download and install -- for free.
SEE ALSO:
Windows Vienna isn't an official Microsoft product, but rather a third-party Windows Vista mod with an alternate visual style and shell. It comes with new wallpapers, icons, sample media, gadgets and more. It is a standalone OS, so you don't need Vista installed to run it.
The required PC specs for Windows Vienna are basically the same as for Windows Vista:
Processor -- Intel Xeon E31275 @3.40GHz
RAM -- 12GB DDR3 (HyperX)
HDD -- WD Gold 2TB HDD 7200RPM
SSD -- Netac 128GB SSD
GPU -- Geforce GTX 980TI MSI Twin Frozr
PSU -- EVGA 600w Power Supply
Monitor -- HP La2306x 1920 x 1080
Mouse -- Corsair Harpoon
Keyboard -- Havit RGB Backlit Keyboard
OS -- Windows 11 Professional
Motherboard -- ASUS P8H61-MX
You can watch the OS in action in the video below, and the full operating system can be downloaded from here (it clocks in at around 4.6GB).
The truth is you probably wouldn't want to use Vienna as your daily operating system, but it is worth installing it in a virtualized environment using the likes of VirtualBox.
This will likely be the final version of Windows Vienna as the developer feels he's come to the end of the road here, but there's always the possibility an update might be released in the future.
Let me know what you think of Windows Vienna in the comments below. Is it something you'd be interested in installing?