Apple TV, Apple Music and Apple Devices apps all launch in beta for Windows 11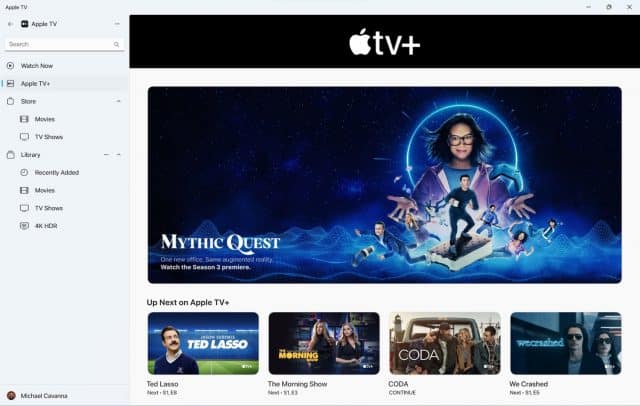 They have been a very long time coming, but there are finally Apple TV and Apple Music apps available for Windows 11, meaning that PC users now have an alternative to the web versions of the services.
Both apps are listed as being "preview" versions -- essentially betas -- so what you see now is not necessarily the finished product. Apple has also launched a preview of the Apple Devices app, which can be used to manage iPhones and iPads from Windows 11.
See also:
The release of the Apple TV and Apple Music marks the death of iTunes once and for all, with Windows 11 users now finally having dedicated apps with which to listen to music and watch content from Apple.
As these are preview apps, there are some features and options that are notable by their absence. The Apple Music app, for instance, is currently lacking lyrics, but it is hard to imagine that this won't be added at some point further down the line.
If you're interested in trying out the apps, here are the links you need: