Use these hacks to unlock hidden taskbar and Start menu search options in Windows 11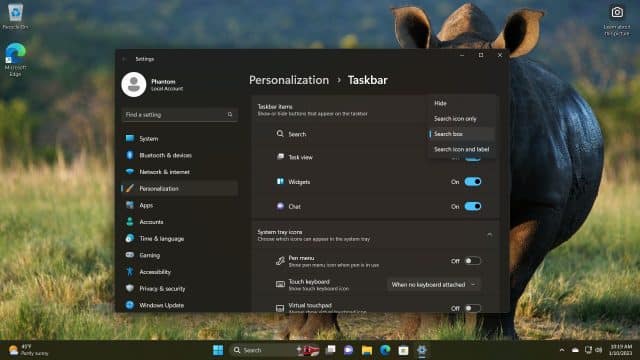 Microsoft has been gradually evolving Windows 11, and the insider builds are where much of the innovation is to be found. But even for eager users who install the latest builds as soon as they are available, sometimes a little extra legwork is needed.
And this is true of two hidden search features -- one for the taskbar and one for the Start menu. These secret options can only be enabled using a special third party tool, and they give a very interesting glimpse into what Microsoft has planned for Windows 11 in the future.
See also:
As has been the case with previous hidden secrets of Windows 11, this revelation was made by Twitter user and Windows beta tinkerer PhantomOfEarth. Using the ViVeTool utility that we've mentioned several times previously, it is possible to unlock new taskbar and Start menu search options.
He tweeted his findings, saying:
In a later tweet, he clarified that the 39281392 command is not actually necessary. This means that the instructions you need are as follows:
Start by downloading the tool from GitHub
Extract the contents of the zip file to, for example, C:\ViVeTool
Open the Command Prompt with administrator privileges
Type cd C:\ViVeTool and press Enter (changing the path if necessary)
To enable the taskbar search feature, type vivetool /enable /id:40887771 and press Enter
To enable the Start menu search feature, type vivetool /enable /id:38937525 and press Enter
Restart Windows
You can use the /disable switch if you change your mind about either feature.
Image credit: PhantomOcean3