Microsoft releases Windows 11 Build 25276 with new Task Manager features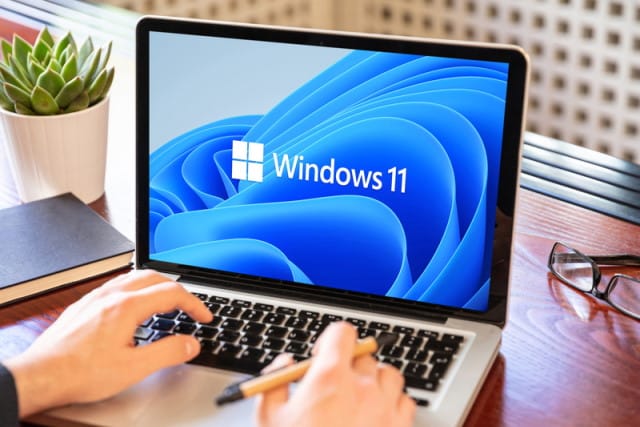 With the holidays becoming a distant memory, Microsoft is back to its weekly Windows 11 release schedule for Insiders in the Dev Channel.
Today's new flight, Build 25276, comes with the usual set of improvements and fixes, and includes a change for Task Manager and adjustments to the Settings account page. This build also sees the Network Troubleshooter being replaced with a new network connectivity troubleshooting experience through the Get Help app.
The new developer-focused features in Task Manager will aid the collection of live kernel memory dumps (LKDs). This will allow the OS to continue to run while troubleshooting data for an abnormal situation is captured in the background.
The visual overview of cloud storage usage in Settings that was introduced in November has been updated in this release to include Outlook attachment data.
Other changes and improvements in this build are:
Microsoft has updated the dialog that shows when an app has a known compatibility issue to use the new Windows 11 design.
[Windows Security]
Microsoft is temporarily disabling the updated the Windows Security (firewall) notification dialogs that match the Windows 11 visuals that were introduced with Build 25267. Microsoft plans to re-introduce this change in a future flight after addressing some bugs.
Windows 11 Insider Preview Build 25267 and later Pro editions no longer allow a user to connect to a remote share by using guest credentials by default, even if the remote server requests guest credentials. This matches the stronger security of the Enterprise and Education editions that's been in place since Windows 10, to further improve Windows 11 default security. For more information on this behavior and to configure insecure guest authentication to a third party SMB server device that only supports guest authentication, review this documentation.
Fixes include:
[Taskbar & System Tray]
Fixed an issue where switching windows through taskbar previews wasn't working.
Fixed multiple explorer.exe crashes affecting the system tray.
When opening a flyout from the taskbar, pressing the Esc key to close the flyout should now return keyboard focus to the button it was invoked from.
[Search on the Taskbar]
The fixes only apply for Windows Insiders who received one of the different treatments for how search looks on the taskbar that began rolling out to Insiders with Build 25252:
Fixed the layout issues with the text in the search box on taskbar when using right-to-left display languages like Arabic.
Fixed an issue where the selected search style in Taskbar Settings wasn't persisting across updates. This setting should persist now on subsequent Insider Preview build upgrades.
[File Explorer]
Fixed an explorer.exe crash which could happen when opening File Explorer, related to loading your recent files.
[Voice access]
Voice access will now work correctly for entering numbers in the Calculator app.
Fixed a crash when giving move left and right commands with voice access.
[Input]
Fixed an issue where the "insert text" button wasn't working when using the Pinyin IME in double pinyin mode.
[Widgets]
Fixed an issue where the widgets board will get stuck open in an invisible state for Insiders in China (and potentially others), causing clicks on the left side of the screen to not work. If you're continuing to experience this, please make sure to check the Microsoft Store for the latest app updates.
[Other]
To improve clarity, when Windows Defender Credential Guard is enabled, when attempting to use remote desktop with default credentials, it will now explicitly say "Windows Defender Credential Guard does not allow using Windows logon credentials. Please enter your credentials".
NOTE: Some fixes noted here in Insider Preview builds from the Dev Channel may make their way into the servicing updates for the released version of Windows 11.
Known issues in this build include:
[General]
Using Windows Hello to sign in with facial recognition may not work on Arm64 PCs. A workaround for this is to use the Hello PIN path.
[NEW] Some users are experiencing longer than expected update times installing recent builds. Microsoft is actively investigating this issue.
[NEW] Microsoft is investigating reports that some Insiders are experiencing freezes when using the browser and certain other apps after the previous Dev Channel flight.
[Taskbar & System Tray]
The taskbar is sometimes cropped in half when using the tablet-optimized taskbar. You may also see this issue on secondary monitors.
[Search on the Taskbar]
The following known issues only apply for Windows Insiders who received one of the different treatments for how search looks on the taskbar that began rolling out to Insiders with Build 25252:
There is an issue where you will be unable to change taskbar search box to show as icon only via taskbar settings in some cases. To work around this issue, first change to a different option and then after, you should be able to choose to show as icon only.
[Task Manager]
Some dialogs may not render in the correct theme when applied from Task Manager Settings page.
The data content area of the Processes page may flash once when theme changes are applied in the Task Manager Settings page.
[Widgets]
In right-to-left display languages like Arabic, content animates out of view before the widgets board resizes when clicking to expanded view of the widgets board.
Image credit: rawf8 / Shutterstock