Every business must act like a tech business -- and it will start with modernization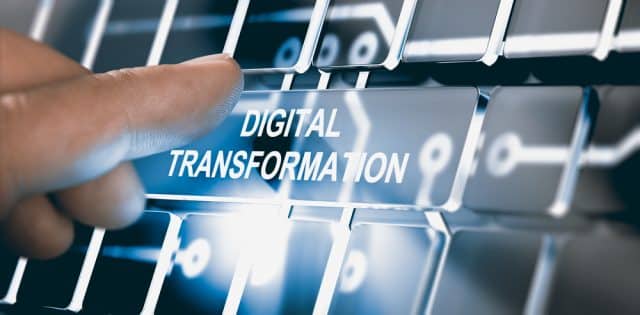 It wasn't all that long ago that we spoke about digital transformation as a nice to have, but the pandemic created an urgency for it that never previously existed. Today, digital is paramount to business success and table stakes for any successful enterprise.
While many eye emerging automation and cloud technologies as the quickest way to create the digital environments that delight customers and employees, the reality remains that the majority of the world's IT workload runs on traditional technology companies have been using for decades, like mainframe, on-premise and traditional data centers. And while that technology has served businesses well -- and can continue to do so -- consumer expectations, security concerns and data volumes are only increasing.
To get from where they are to where they want to be, businesses must modernize. However, creating memorable experiences is largely dependent on making the right technology decisions. For customers, it's about engaging them where they are and simplifying buying decisions. For employees, it's about ensuring they are efficient -- no matter where they are. Technology can literally make or break a company.
One of the common mistakes companies make in pursuing digital nirvana is ripping and replacing their tech stack to modernize with newer, cloud-based technologies. However, data shows that despite the desire to adopt flashier, newer alternatives, the mainframe is still a stalwart in the enterprise. Four out of five IT professionals agree that the mainframe is still critical to business operations. As we roll into 2023, companies will get wise to the benefits of the tech stack they have on hand -- particularly as a tough economic climate limits spending on new technology – and modernize around their existing stack.
With every business acting and thinking like a tech business, one of the ways they'll address the demands of digital is with hybrid models.
More companies will leverage cloud and mission-critical software together
While it may not be sexy, the mainframe is indisputably here to stay. The majority of the world's IT workload still runs on tech platforms that most would consider as legacy. Why, even as cloud technologies mature and demonstrate they are enterprise resilient, is that so?
Infrastructure like mainframe architectures provide some of the best security, resilience and data governance organizations can get—it allows them to process trillions of transactions every day. Eighty percent of IT professionals say the mainframe is extremely or very critical to their organization's business operations. This underscores the importance of mainframes on digital business: where they are being used, they are the foundation of the digital business. Layers of technology within enterprises rely on mainframe data stores and processing power.
What we anticipate seeing in 2023 is more companies leveraging the strengths of mission-critical infrastructure and cloud in hybrid models. Ripping and replacing is not pragmatic for most businesses. Modernizing in place rather than re-platforming enables businesses to upgrade system performance, deliver improve user experiences and integrate each layer of their tech stack without major disruption and, as they move forward, a hybrid cloud strategy will be the best path forward to achieve the best business outcomes.
Businesses not open to modernization will become laggards
One constant in business is disruptors come and go -- but what we'll see more of in 2023 is companies falling behind because they fail to modernize. Companies that take the time to understand what their customers really want from their business can take a more strategic approach to modernization. Customers don't care about how the technology stack is built or how it is delivered to them -- but they do care about outcomes from technology. By identifying customer needs and then working backward, teams can more clearly determine where modernization is necessary in order to deliver the desired outcomes.
By making customers the central point of modernization efforts, companies not only mitigate disruptions and save time and resources, but also ensure efforts are aligned with what their customers truly want. Businesses that don't, risk becoming obsolete along with their technology.
The new year brings with it concerns but businesses can ultimately take solace in the fact that they've been here before. The learnings from the pandemic can be applied to a global recession and, by thinking like a tech business, leveraging hybrid cloud models, and taking a smart approach to modernizations, businesses can be prepared to deliver innovative solutions that provide digital experiences for their customers.
Image credit: Olivier26/depositphotos.com
Kyle McNabb is Vice President, Solution & Partner Marketing at Rocket Software.