Section platform makes it easier to deploy Mastodon servers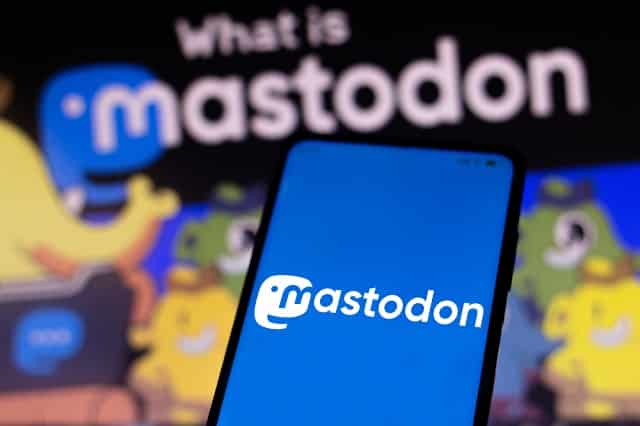 Following Elon Musk's takeover of Twitter, Mastodon has been the platform of choice for many of the people seeking to flee the blue bird platform, or just looking for a lifeboat in case Twitter finally sinks.
One of the strengths of Mastodon, but also one of its drawbacks, is its distributed, open source nature whereby people can stand up their own Mastodon servers. This means there's no central control, however, you need some technical expertise to create and run a server.
Now though cloud hosting platform Section is making it easier to deploy and scale a Mastodon server. With just a few clicks, developers can use Section's global platform to ensure a superior user experience at low cost.
See also:
Six of the best alternatives to Twitter
Twitter could be about to die; here's how to download your Tweets
Twitter officially bans all third-party clients
"For those looking to create their own Mastodon server, the technical headaches, management decisions and ballooning costs that come with getting started can be incredibly debilitating," says Stewart McGrath, Section's CEO. "Even the so-called 'one-click' solutions quickly begin to show their cracks as communities grow and become geographically dispersed. Given the growth Mastodon is experiencing, this requires planning ahead -- and Section has customized its platform to make it painless and cost-effective to deploy your Mastodon server at scale."
Section's platform makes it easy to reach a global audience, putting Mastodon as close as possible to users for a superior experience. Its global, redundant, federated cloud network and multi-cluster deployment automatically re-routes traffic to keep Mastodon instances running while also delivering the benefits of a multi-cluster environment but with the ease and simplicity of deploying a single cluster.
Mastodon uses a Ruby on Rails backend, a JavaScript frontend, Sidekiq jobs management and a PostgreSQL relational database. As the number of users grows there can be a bottleneck because of how quickly the database can handle calls. Section gets around this by distributing the data out to where users and servers are located, using PolyScale's intelligent serverless caching between the Mastodon application front-end and the back-end PostgreSQL database.
Developers looking to get started with Mastodon or boost existing deployments can find out more on the Section site.
Image credit: rafapress/depositphotos.com