Windows' Linux-style package manager WinGet now supports zip files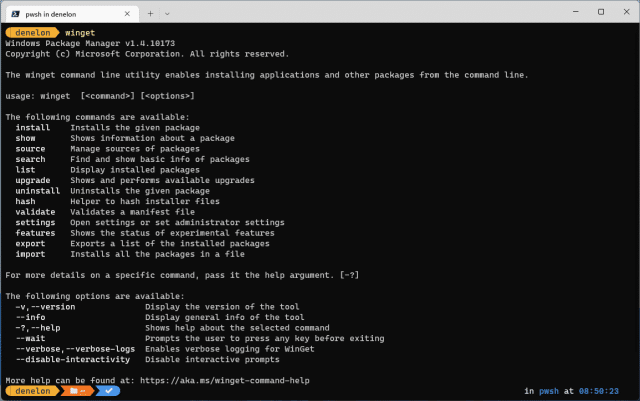 Fans of the Windows Package Manager app -- also known as WinGet -- have been treated to a new version of the tool this week. In WinGet 1.4 there is quite a lot that's new, but the headline addition is support for .zip-based packages.
Other important changes in this release include new command aliases, new installation options, and numerous improvements and new functions.
See also:
Announcing the changes and additions in this latest release, Demitrius Nelon says: "The Windows Package Manager team has been busy working on WinGet 1.4. This release introduces support for .zip-based packages. WinGet can now extract and run an installer inside of a .zip archive or install one or more portable packages from an archive".
He goes on to talk about another import new features, saying:
The WinGet open-source community has also been busy adding new features like command aliases to help with muscle memory if you use more than one package manager, and a wait argument to keep winget.exe open long enough to see what's happening if its called from other applications.
There is a lot more to explore in WinGet 1.4, and more information is available over on the Windows Command Line blog