Samsung T7 Shield USB-C SSD now available in 4TB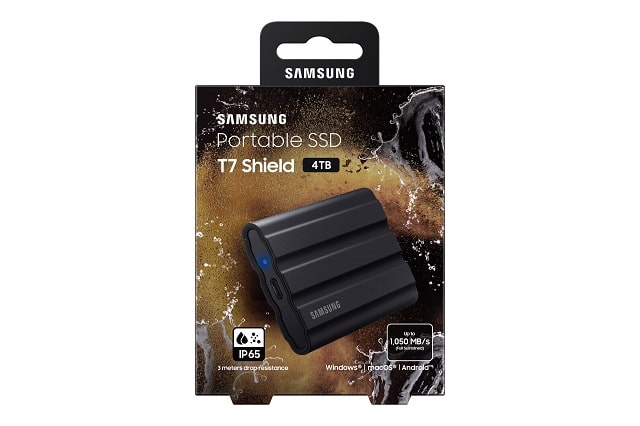 Last year, Samsung released the T7 Shield -- a fast and durable USB-C SSD. At the time, the portable drive was offered in three colors (beige, black, and blue) plus two capacities (1TB and 2TB).
Today, Samsung adds a new 4TB capacity option to the T7 Shield lineup. Yes, you can now get the drive with double the storage of the previous top capacity. Unfortunately, this 4TB variant is only available in black -- fans of beige and blue are out of luck with this capacity.
ALSO READ: Satechi launches Pro Hub Slim for M2 Apple MacBook laptops
Jose Hernandez, Senior Director of Product Marketing at Samsung Electronics America explains, "As innovation in photo, video and graphics resolution technology evolves to be more life-like than ever, there is a need for higher capacity storage options to store and edit creations. Now at 4TB of capacity, the T7 Shield has enough room to store anything creators require while retaining its sleek and durable form factor and quick performance."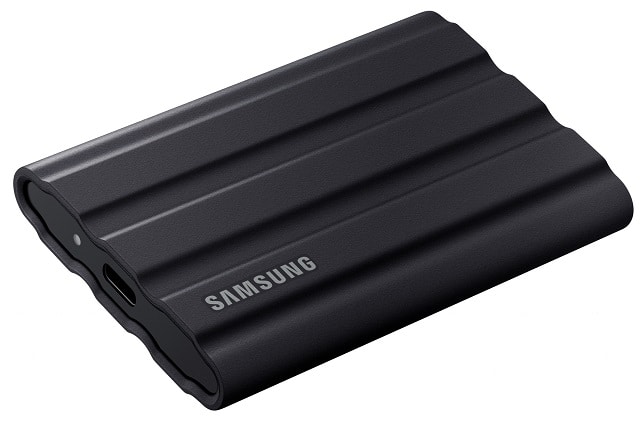 As you can imagine, the 4TB T7 Shield USB-C SSD won't come cheap. Samsung lists the MSRP as $429.99, but it is currently available on Amazon here for $20 less than that. Both a USB-C-to-C cable and a USB-C-to-A cable are included in the box.
Please note: Some of the above links may be affiliate links, meaning we, or our writers, may receive payment if you purchase one of these items (or other items) after clicking on them.