Satechi launches Pro Hub Slim for M2 Apple MacBook laptops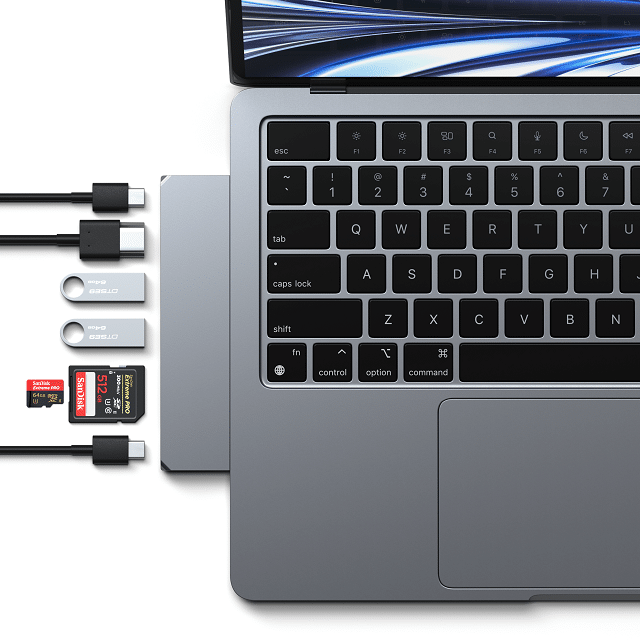 On January 17, Apple unveiled new MacBook Pro laptops with M2 Pro and M2 Max processors. Fans of macOS around the world were very excited for these powerful new notebooks.
If you end up buying an M2 MacBook, and you want to add a bit of functionality, Satechi has a new product called "Pro Hub Slim" that you need to check out. This mini-dock converts two of the Thunderbolt ports into several different useful ports. While it is technically designed for the M2 MacBook Air, it will actually work with any MacBook from 2017 or later.
ALSO READ: Logitech launches affordable Brio 300 USB-C webcam with privacy shutter
"The new Satechi Pro Hub Slim elevates the MacBook experience by providing seven essential ports while acting as a natural extension to the laptop. The hub includes two USB-A data ports supporting up to 10 Gbps data transfer speeds, a 4K HDMI port for dual display that supports up to 60Hz, and SD and microSD card slots supporting UHS-I data transfer speeds (up to 104 MB/s). These impressive ports are complemented by the USB4 pass-through port supporting up to 100W charging, up to 6K/60Hz video output, and 40 Gbps data transfer speeds, as well as a USB-C data port supporting up to 10 Gbps data transfer speeds," says Satechi.
ALSO READ: Satechi launches Duo Wireless Charger Power Stand for Apple iPhone and AirPods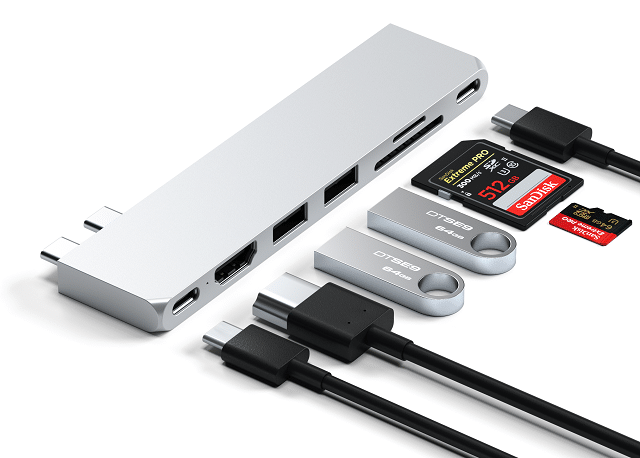 The company adds, "With a plug and play design, the Pro Hub Slim can be easily attached to the M2 MacBooks whether at home or in the office. Simply connect to any MacBook from 2017 or later and expand its ports and accessibility without any additional drivers or installation necessary. The hub is available in three modern colorways -- Midnight, Space Grey or Silver -- to perfectly complement MacBook offerings and seamlessly match any desktop setup."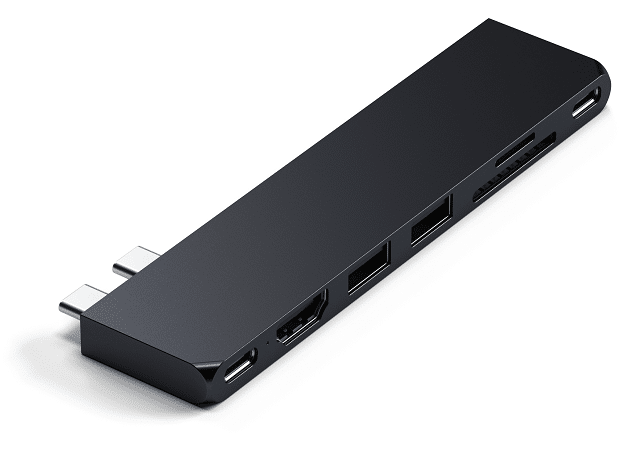 The Pro Hub Slim can be purchased here now. Satechi is asking $79.99, but for a limited tine (until February 3), you can save 20 percent by using code SLIM20 at checkout.
Please note: Some of the above links may be affiliate links, meaning we, or our writers, may receive payment if you purchase one of these items (or other items) after clicking on them.