The latest Windows 11 problem sees updates failing with 0x800f0988 and 0x800f0831 errors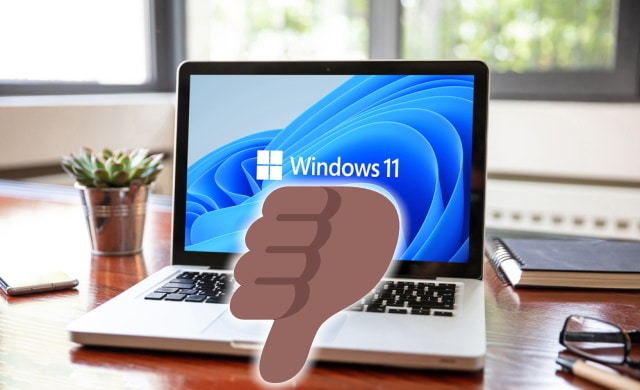 It is no secret that the updates released for Windows 11 have been rather more problematic than updates for previous versions of Windows. Microsoft has managed to earn itself an unenviable reputation for poor quality control, with update after update causing a wide range of issues over the past year and a half.
The problems with updates tend to rear their heads once they have been installed, but there is also an issue that is preventing people from installing updates in the first place. The recently released KB5022303 and KB5022360 updates are among those that fail to install, generating various unhelpful error codes including 0x800f0988 and 0x800f0831.
See also:
It is not quite clear where the issue lies. While the problem is not exactly new -- in fact, it is something that Windows 11 users have been grumbling about for many months -- there has been a spike in complaints following the release of the most recent update, as Windows Latest points out.
With installation issues being experienced with multiple updates, it is hard to say whether the problem is something to do with individual updates, or is in fact something more fundamental to Windows Update itself.
While the KB5022360 update is an optional preview update that not all Windows 11 users will be installing just yet, the same cannot be said of the KB5022303 update. Released earlier this month, this is a mandatory security update that has been automatically pushed out to users.
Microsoft is yet to list the problems as known issues, but it is hard to imagine that the company is not currently investigating, given the potential disruption this could cause.
Image credit: gioiak2 / depositphotos