Microsoft Teams Rooms on Windows is getting an amazing new look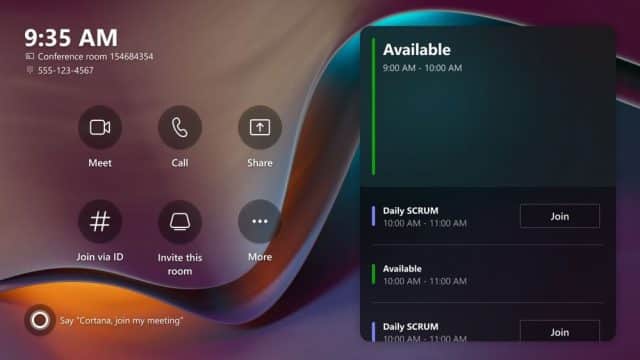 Microsoft has revealed details of an upcoming visual update to Microsoft Teams Rooms on Windows which is due to hit general availability by the end of this quarter.
"Vivid" and "vibrant" are words Microsoft is using to describe the new look and feel that will be making its way to the software soon. A quintet of new themes will be added for greater customization options, and there are new buttons, an updated calendar and better alignment of interface appearance across Windows and Android.
See also:
The visual revamp is making its way to Microsoft Teams Rooms on Windows consoles and front-of-room displays in the coming weeks in version 4.16 of the software. Microsoft is highlighting numerous changes including simplified error messages to help make it easier to resolve issues.
There is a new overflow menu screen that allows for room interaction, and the updated calendar features "improved visual cues throughout the experience that make it easier and more intuitive to interact with the console".
Microsoft adds:
Accompanying the new look and feel, end users will enjoy more control of the front-of-room display during a meeting with an updated interface for the view switcher menu. Additionally, users will be able to customize the Front Row view, including visibility of the meeting chat, and choose which meeting component is displayed on the left and right panel. IT admins will be able to configure the default number of panels and default components on panel(s).
More information is available here.