Windows 11X: The dream upgrade your PC needs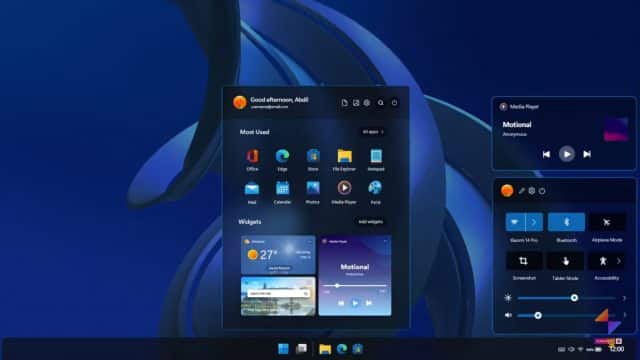 Although Windows 11 has a lot to recommend it, it does feel rather unfinished, and it's a situation which isn't helped by a never-ending stream of problematic updates -- no wonder people are already talking about its potential successor, Windows 12.
But maybe we don't need to make a full version leap just yet, perhaps the problems with the new OS could be solved with a bit of thought and attention.
SEE ALSO: Forget buggy Windows 11, Windows 12 is the operating system we want
Concept creator AR 4789, who has previously given us his take on Windows 23 and Windows 11 2020 Edition (before Windows 11 was even a thing), now turns his attention to showing us what an OS he's calling Windows 11X might look like.
Windows 11X takes the look and feel of Windows 11 but tweaks it and adds some welcome new features.
Highlights of the video include a hidden taskbar, a compact Start menu, and a widgets section that lets you drag and drop widgets anywhere on screen.
Notifications and the Action Center are combined here, and search is faster and smarter too.
There's a dark mode (because of course there is), and the concept features the surprising return of tablet mode which is compatible with dual screens.
AR 4789 also imagines Windows 11X as running on older hardware without needing TPM 2 or Secure Boot, a controversial choice.
Let me know what you think of this concept for Windows 11X in the comments below. Do you prefer it to Windows 11?