Developers are working on an amazing new Mouse Jump utility for Microsoft PowerToys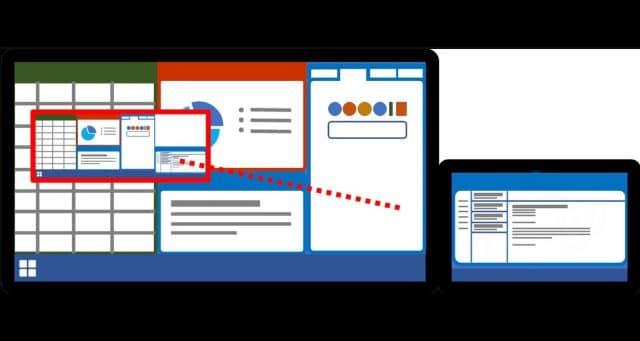 Anyone with a very large or ultra-wide display, or even a multi-monitor configuration, will be aware of the problem of moving the mouser cursor across what can feel like miles of screen space. For fans of the PowerToys collection of utilities there is a solution on the horizon in the form of Mouse Jump.
Mouse Jump is a tool that's based on an existing (non-PowerToys) utility called FancyMouse, and it speeds up the process of getting your cursor across a large area by "teleporting" it with the help of a keyboard shortcut to quickly move it long distances. Sounds good? Well, work is well underway to integrate the utility into PowerToys, but you can even try out the incredible capabilities right now.
See also:
As spotted by Deskmodder.de, the developer of the original FancyMouse app is working with the PowerToys team to bring his app into the much-loved utility collection.
Mike Clayton has posted on the PowerToys GitHub repository, detailing the work that has been completed and what is still to be done with Mouse Jump. It may seem difficult to work out very much from this pull request, but as Mouse Jump is based on FancyMouse, all it takes is a quick look at the original to find out more.
Over on the listing for FancyMouse, Clayton explains the problem he is seeking to address:
On a modern laptop that uses an Ultra-Wide external monitor you could easily have a desktop in the region of 8000+ pixels wide, and that's a lot of ground for your mouse to cover.

What tends to happen is you end up swiping the physical mouse as far as it will go, then lifting, moving back to the start and swiping again -- sometimes half a dozen times just to get to the other side of the screen. During this process you quite often lose track of where the mouse is and spend precious seconds trying to find it again.
So how does FancyMouse / Mouse Jump help? "By letting you click a scaled-down preview of your entire desktop and 'teleport' the mouse there in an instant".
A hotkey or spare mouse button can be configured to activate the FancyMouse popup, and the pointer only needs to be moved a tiny amount on the preview thumbnail. A single mouse click then teleports the pointer to that location on the full-size desktop.
You can not only see an animation of how the tool works over on GitHub, but you can also download an early preview of the utility here.