Microsoft shares an update about the waitlist for the new Bing enhanced with a custom version of ChatGPT AI -- including how to jump the queue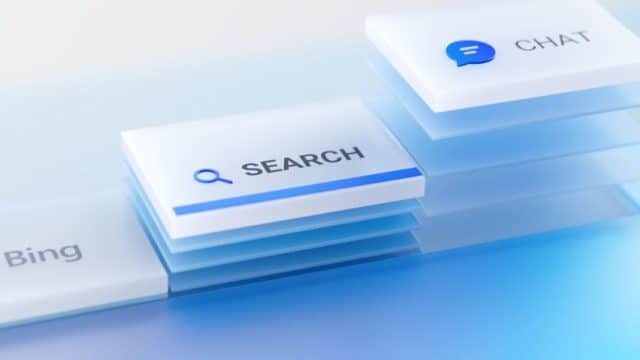 It has been difficult to avoid AI search news of late, with both Microsoft and Google announcing their offerings in the form of an AI-enhanced version of Bing, and Bard. There has been a lot of interest in the new Bing, with the waiting list growing by the day -- and now Microsoft has provided an update about how things are progressing.
If you are very eager to get to try out the AI-powered capabilities of the new Bing, Microsoft has also shared details of how you can "get ahead in the queue".
See also:
In a post on Twitter, Microsoft's Corporate Vice President and Consumer Chief Marketing Officer, Yusuf Mehdi, reiterated the fact that the new Bing is only available as a limited preview, and that the company is slowly taking people off the waitlist as it tests the new service.
He tweeted:
Hey all! There have been a few questions about our waitlist to try the new Bing, so here's a reminder about the process:

We're currently in Limited Preview so that we can test, learn, and improve. We're slowly scaling people off the waitlist daily.

If you're on the waitlist, just hang tight. As we said at launch, we intend to scale to millions of people beginning in the coming weeks. We're only one week in!

We are prioritizing those with Bing and Edge as their default search engine & browser as well as the Bing Mobile app installed to optimize the initial experience. Over time we intend to bring it to all browsers.

Demand is high with multiple millions now on the waitlist. So we ask for a little patience if you just joined the waitlist.

We're now testing with people in 169 countries and seeing a lot of engagement with new features like Chat. We can't wait for you to try it!
As Mehdi points out, priority is being given to those who use Microsoft's browser and search engine as their defaults, and this is how you can move yourself up the list. On a page entitled Access the new Bing even faster, Microsoft provides instructions for those on the waiting list to boost their position.
In another tweet, Mehdi shared a link to a blog post in which Microsoft reveals some of what it has learned over the first week of testing:
Take a look at the blog post here.