Microsoft is massively increasing the cost of using Bing Search APIs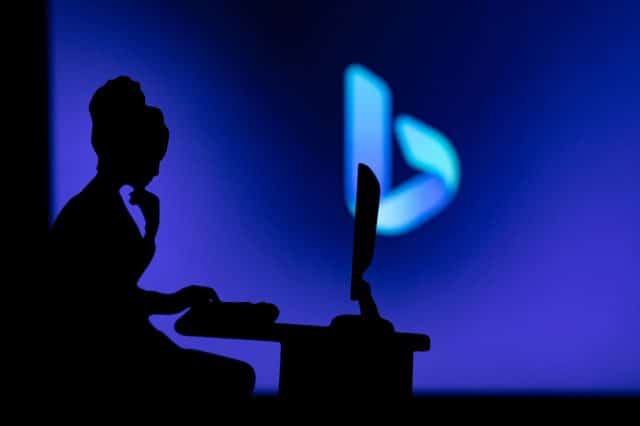 Twitter has received a lot of attention of late, with one of the most recent controversies relating to the decision to charge for access to the Twitter API, all but getting rid of the free tier. Now Microsoft is up to much the same trick, announcing this week huge increases that are coming for developers who want to use the Bing Search APIs.
New pricing for access to Bing Search APIs kicks in at the beginning of May, and the rise is significant. There are various access tiers available, and the cost of some is due to increase tenfold.
See also:
Microsoft does not, perhaps unsurprisingly, draw attention to the fact that the price of some Bing Search API pricing is increasing by 1000 percent. The company simply introduces the Bing Search API v7 Pricing Details saying: "Microsoft Bing Search APIs will have updated pricing effective May 1, 2023, for all markets".
The justification Microsoft gives for the huge hike is the investments it is making in Bing Search-improving technology:
The existing Microsoft Bing Search APIs will increase in price effective May 1, 2023. The price increase will apply to all markets. Starting May 1, 2023, you'll be charged the new price for all Microsoft Bing APIs. We periodically assess the value and pricing of our services to meet market demands and align the pricing of our products and services with customer consumption trends and preferences. The new pricing model reflects more accurately the technology investments Bing continues to make to improve Search.
In all, there are 10 tiers available, with pricing being based on the number of transactions per second and the list of available features -- Bing Image Search, Bing News Search, Bing Video Search, Bing Visual Search, Bing Web Search, Bing Entity Search, Bing Autosuggest, and Bing Spell Check. The price of every single tier has at least tripled, but most have increased by much more than this. The real stinger, though, is access to the Bing Statistics Add-in, the price of which is catapulting from $1 per 1,000 transactions to $10 per 1,000 transactions.
You can see the full price list below: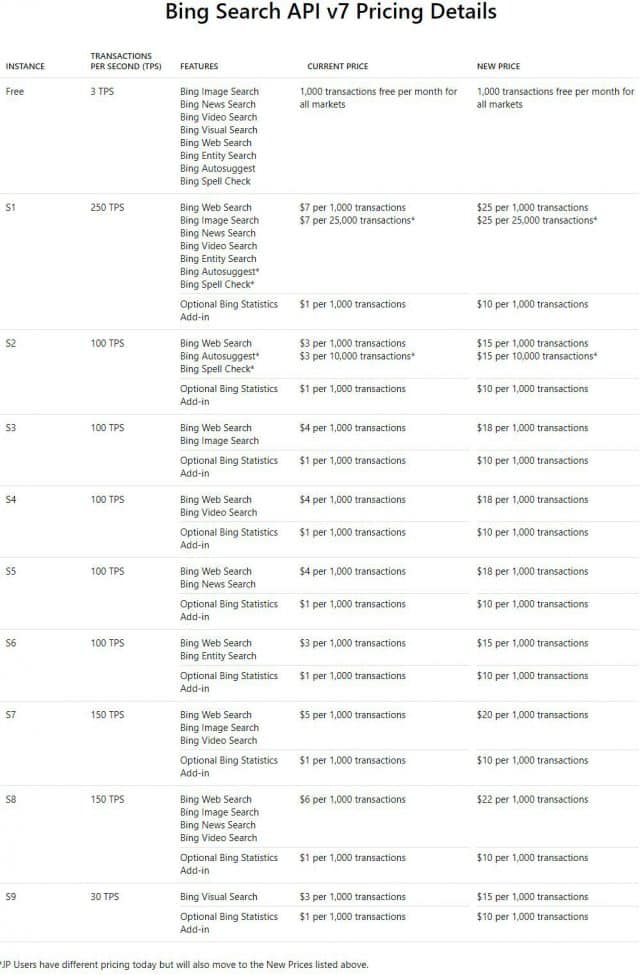 More details are available here.
Image credit: [email protected] / depositphotos