Windows 11 has a secret WASDK File Explorer app complete with an astounding new image gallery feature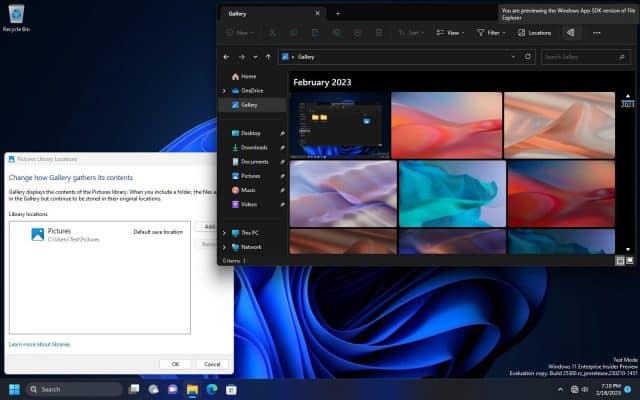 The Insider builds of Windows 11 almost always have interesting new features and options to explore, but sometimes the tastiest morsels are hidden from sight as Microsoft is still working on them. The latest release -- Build 25300 -- is a good example, as it includes an experimental version of File Explorer.
This test version of Explorer is based on WASDK (Windows App SDK), and it includes a new image gallery feature that is sure to win itself a lot of fans.
See also:
The new functionality was discovered in the latest Dev build of Windows 11 by software detective Albacore.
While the as-yet-unannounced version of File Explorer is currently said to have sub-par performance, the new features are highly appealing and very good-looking, as a tweet reveals:
In further tweets, Albacore explains a bit more about the features and how they can be enabled:
It probably goes without saying, but enabling these hidden features is not something that is supported or recommended by Microsoft. If you choose to tinker, you do so entirely at your own risk.
Image credit: Albacore