Spotify is introducing a new Plus button, merging its heart and playlist icons into one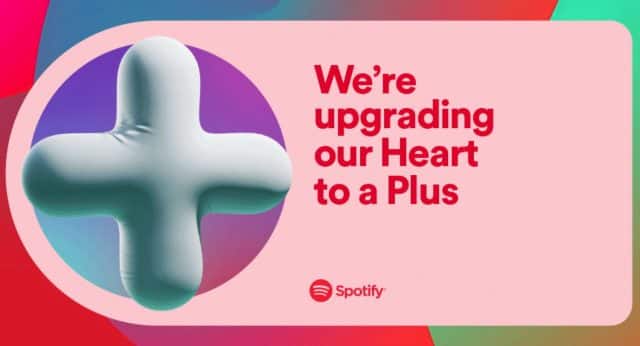 Spotify has announced a streamlining of its user interface which will see the existing Heart and "Add to playlist" icons replaced with a single Plus button.
The new Plus (+) button will serve a dual purpose, making it possible to not only add tracks, podcasts and more to your library, but also to add them to playlists. Spotify says that this new approach makes it quicker and easier to add content to multiple playlists, and the update button will roll out to iOS and Android users first before spreading to all users.
See also:
The UI revamp not only helps to speed things up, it also helps to reduce clutter, with Spotify adding that it should help to make the overall experience more intuitive.
The company says "we're consolidating the Heart icon and the 'Add to playlist' icon into a single symbol: the Plus (+) button", adding "when you hit Plus (+), you'll be able to save and choose the destination for any song, playlist, or podcast with a simple tap".
Spotify explains how the new Plus (+) button works:
Tap to save: To save a song or podcast episode, tap the Plus (+) button to the right of the song or episode title in the Now Playing view. After your choice has been successfully added to Liked Songs or Your Episodes, the Plus (+) will become a green check. You can change the destination of your saved content by tapping the green check.
Easily add an entire album to Your Library: Just click the Plus (+) button to add your favorite album, playlist, or audiobook to Your Library. You'll see the green check once it's been successfully added.