Microsoft is making it easier to terminate unresponsive apps in Windows 11 with new End Task option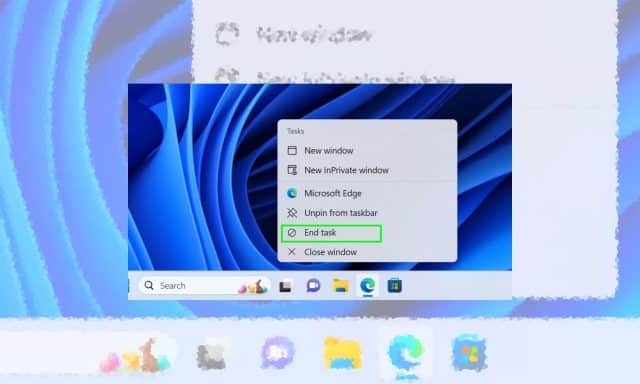 Use Windows 11 for long enough, and you will almost certainly encounter an app that becomes unresponsive. And when an app freezes, you're likely to find that it misbehaves to the point that it is not possible to close it in the usual way.
When this happens, you may well fire up Task Manager, locate the troublesome app or process in the list and terminate it. But to help optimize this unnecessarily lengthy process, Microsoft is introducing a new End Task option that can be accessed from the Windows 11 taskbar.
See also:
In the latest version of Windows 11 released to the Dev channel (Windows 11 build 23430), it is possible to enable a new option that appears in the context menu of taskbar buttons. This is something we first saw a couple of months ago, but at the time the feature was hidden away and had to be hacked into existence.
Now there is a toggle within Settings that can be used to enable and disable the End Task option. As noted by Tom's Hardware, if you head to Privacy & Security > For developers, you'll find a new End Task toggle. With the option enabled, you can right click a taskbar button and you'll see a new End task menu item.
Unfortunately, even when the new menu entry is enabled, it is yet to be properly activated, so clicking it achieves nothing right now. But in future releases, this handy new option will save you a trip to Task Manager if you want to kill an app quickly.
Image credit: Tom's Hardware