Microsoft has broken speech recognition and more with a Windows 11 update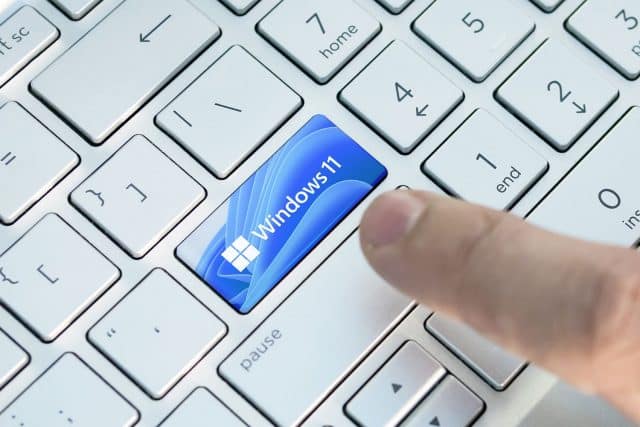 Microsoft has acknowledged that a recent update for Windows 11 is causing "intermittent issues" with speech recognition for some users.
The company says that the problems come after installing the KB5022913 update or later for Windows 11 22H2. As well as affecting speech recognition, the update is also causing issues with expressive input and handwriting. Microsoft has provided details of a workaround, but there is no fix currently available.
See also:
The KB5022913 update was released weeks ago -- back at the end of February -- but Microsoft has only just acknowledged that it is to blame for speech recognition and other problems.
In a post in the known issues and notifications section of the Windows release health pages, Microsoft says:
After installing KB5022913 or later updates, some apps might have intermittent issues with speech recognition, expressive input, and handwriting when using Chinese or Japanese languages. Affected apps might sometimes fail to recognize certain words or might be unable to receive any input from speech recognition or affected input types. This issue is more likely to occur when apps are using offline speech recognition. Note for app developers: This issue only affects speech recognition using Speech Recognition Grammar Specification (SRGS) in Windows.Media.SpeechRecognition. Other implementations of speech recognition are not affected.
Although a proper fix is yet to be produced, Microsoft says that it is working on one and it will be made available in a future release. In the meantime, there is the following workaround to try, with Microsoft pointing out that the procedure will need to be repeated every time you restart your device:
Close the app which is having issues with speech recognition or other affected input types.
Open Task Manager by selecting the Start button, type "task manager" and select it.
Select the "Processes" tab on the left and then select the "Name" column so that the list of processes is sorted by their names.
Find ctfrmon.exe and select it.
Select the "End Task" button.
Confirm a new instance of ctfmon.exe is started automatically.
You should now be able to open the affected app and use speech recognition and other input types.
More information is available here.
Image credit: [email protected] / depositphotos