Shell Frosting is a free tweaking tool to unlock hidden features of the Windows 11 taskbar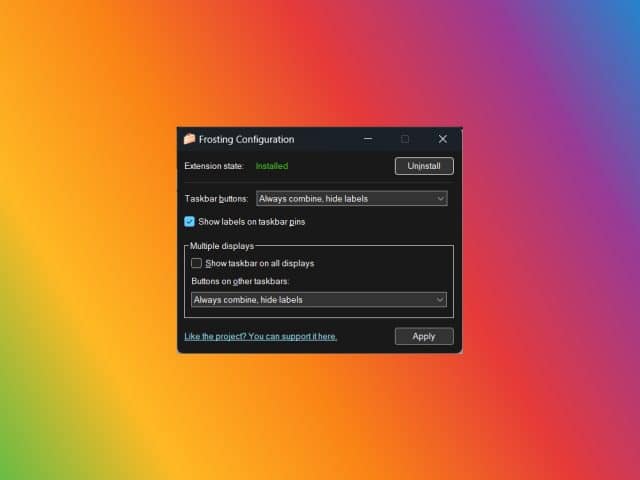 Complaints about Windows 11 center on various changes Microsoft has made to the Windows 10 successor, but the taskbar is something that crops up time and time again.
While there is some good news in that Microsoft is listening to feedback and working to implement some of the missing features users want, the bad news is that it is taking time. If you are impatient to see the return of taskbar labels and the option to never combine buttons, Shell Frosting is the tweaking tool you need.
See also:
The tool comes from software tinkerer Albacore, famed for finding hidden secrets in Windows 11 builds. It is from this developer that we learned that Microsoft was working to bring back some taskbar features such as taskbar labels and the option of keeping buttons ungrouped.
In releasing Shell Frosting, Albacore has not only made it possible to unlock these hidden features in the builds of Windows 11 that support them, but also avoid some of the crashes that stem from using an unfinished Windows feature. News of the release appeared on Twitter:
It is important to note that while Shell Frosting is pretty powerful, it is also a little rough and ready as it is experimental -- as the developer points out:
Please keep in mind that this is a highly experimental project and even though it's been daily driven as part of testing, I cannot guarantee a perfect user experience. It's my first time making something that attempts to fix broken bits of the OS/shell early on. It's been a ride.
Shell Frosting is available to download from its GitHub repository here.