WhatsApp introduces Chat Lock to protect sensitive messages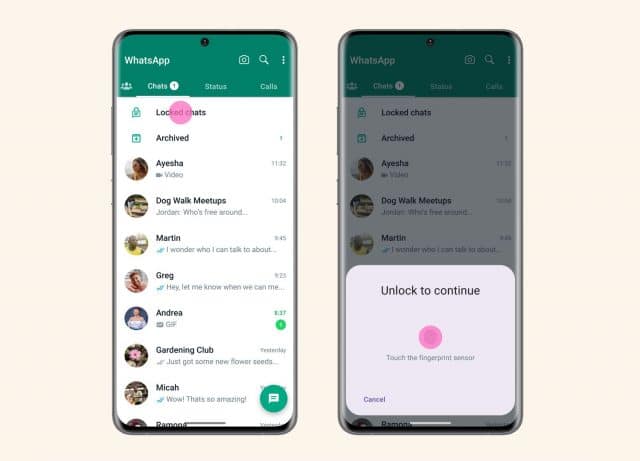 WhatsApp has long been one of the more secure messaging apps with mass appeal, largely thanks to end-to-end encryption. This has been boosted further by features such as disappearing messages, and now Meta has added Chat Lock.
The company says that the feature "lets you protect your most intimate conversations behind one more layer of security"; what this means in practice is that message can be password or fingerprint protected. But there is more to Chat Lock than this.
See also:
In addition to locking conversations away behind an extra layer of protection, Chat Lock also moves them out of the inbox to prevent others from seeing it. It helps to avoid the awkwardness of having a private message popping up when you are in the middle of showing a friend or family member photos or something else on your handset.
All is revealed in a blog post about the feature:
Locking a chat takes that thread out of the inbox and puts it behind its own folder that can only be accessed with your device password or biometric, like a fingerprint. It also automatically hides the contents of that chat in notifications, too.

We think this feature will be great for people who have reason to share their phones from time to time with a family member or those moments where someone else is holding your phone at the exact moment an extra special chat arrives. You can lock a chat by tapping the name of a one-to-one or group and selecting the lock option. To reveal these chats, slowly pull down on your inbox and enter your phone password or biometric.
Meta also shares the following video that shows off the new feature:
Chat Lock is available right now, and new options are due to be added over the coming months.