Microsoft will launch the huge Windows 11 Moment 3 update this summer, but you can have it now!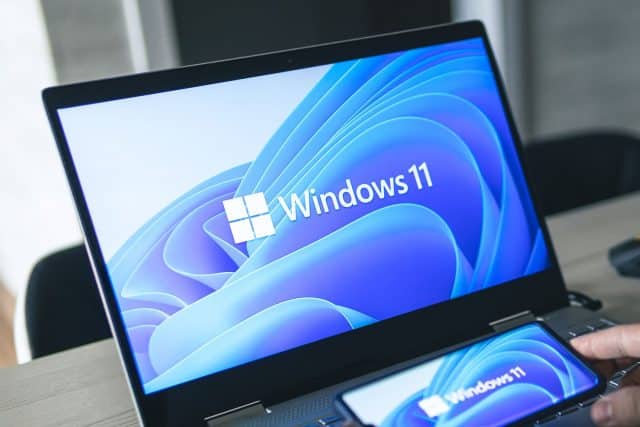 With Windows 11 Microsoft has made major changes to the approach it takes to updating the operating system, not least of which is the idea of "Moment" updates being used to introduce new features.
We've already seen the release of Moment 1 and Moment 2 for Windows 11, and Microsoft is planning to release the eagerly anticipated Moment 3 in June. If this seems like too long to wait, there's a way to get the update right now and enjoy an update File Explorer, Taskbar changes, an improved Task Manager and much more.
See also:
Ahead of the widescale release of Moment 3 in a few weeks, Microsoft has already made it available at Windows 11 build 22621.1776. While you need to be part of the Windows Insider program to get hold of this, there's no need to participate in a scary, unstable channel -- Moment 3 is now available to anyone on the Release Preview channel as the KB5026446 update.
If you're not already an Insider, it's easy to sign up via the Windows Update section of the Setting app, and you can then join the Release Preview channel. You'll then need to keep an eye out for Windows 11 Build 22621.1776 (KB5026446) and make sure you get this installed as this is the Moment 3 update -- and there is a lot to look forward to.
Among the new additions are the option to add seconds to the taskbar clock, a new VPN status notification, live kernel memory dump collection from Task Manager, energy-saving Content Adaptive Brightness Control (CABC), massive improvements to widgets and much, much more.
You may find that you don't have access to all of the features and settings you're expecting straight away. Microsoft explains why this is:
We're planning to gradually rollout the following new features and enhancements for devices that install Build 22621.1776:

If you want to get them as soon as possible, open Settings > Windows Update and turn on the toggle Get the latest updates as soon as they're available and check for updates.
As mentioned, there really is a lot to Moment 3, and it's worth taking a look at this blog post from Microsoft to get a run-down of everything.
Image credit: [email protected] / depositphotos