Amazon Fire Max 11 is a powerful tablet with stunning display and affordable price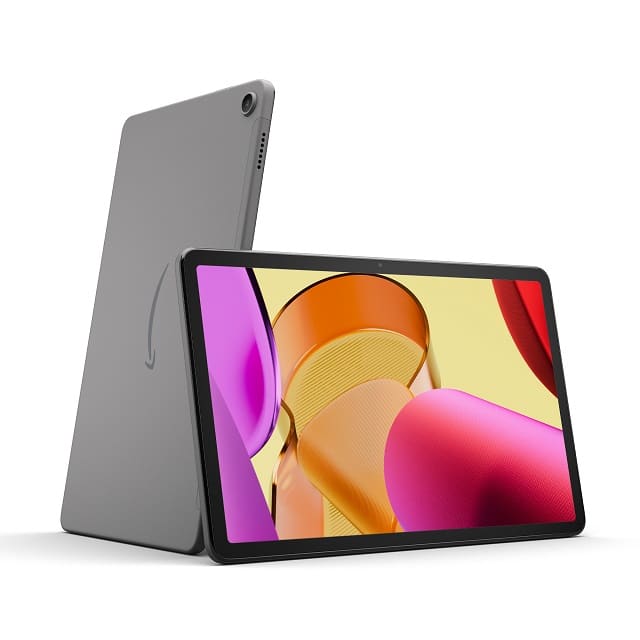 Today, Amazon unveils its biggest tablet yet. Called "Fire Max 11," it offers an impressive 11-inch screen, a powerful octa-core processor, and 4GB of RAM. Priced at $229.99, it promises exceptional value and performance. Optional accessories include a magnetic attach keyboard and stylus, priced at $329.99 for the bundle. Pre-orders are now open, with shipping scheduled for next month.
The Fire Max 11 boasts 14 hours of battery life, up to 128GB of storage, and a fast processor for smooth streaming and multitasking. The 2000 x 1200 resolution screen provides sharp visuals, while the 8 MP front and rear cameras support video calls. The tablet is lightweight, durable, and ideal for work and play.
Key features of the Fire Max 11 include a stunning display, powerful performance, a slim design, all-day entertainment, multitasking capabilities, fingerprint recognition, enhanced cameras, access to Alexa, smart home controls, family-friendly features, and an eco-friendly design.
Kevin Keith, vice president of Amazon Devices explains, "Fire Max 11 is our most powerful tablet yet, with a beautiful screen and a sleek new design—it's built to help you have fun and get things done. The team has packed in an amazing number of premium features—a powerful octa-core processor, crystal-clear display, fingerprint recognition, superfast Wi-Fi 6 connectivity, 14 hour of battery life, support for great new accessories, and more—all at an incredible value. The new Fire Max 11 is proof you can get everything you need from a tablet without paying premium prices."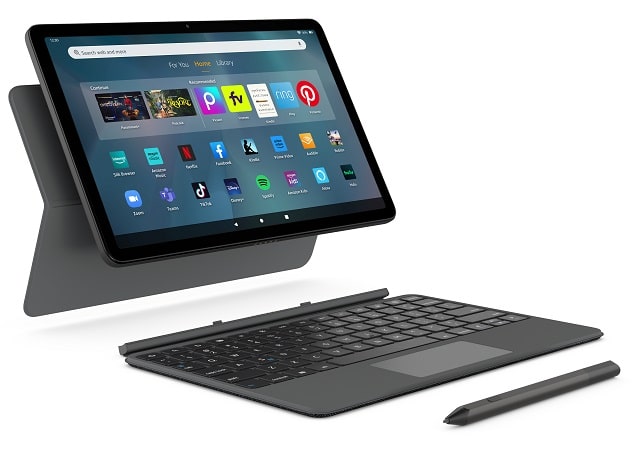 Amazon also offers a productivity bundle for the Fire Max 11, which includes a keyboard case and stylus pen for $329.99. The keyboard case provides shortcuts and trackpad gestures, while the stylus pen allows for creative activities. Customers also receive a three-month trial of Microsoft 365 Personal.
The Fire Max 11 is available for pre-order here now, with shipping beginning next month. Optional accessories, such as the keyboard case and stylus pen, can be purchased separately.
Please note: Some of the above links may be affiliate links, meaning we, or our writers, may receive payment if you purchase one of these items (or other items) after clicking on them.