OpenAI makes Microsoft Bing the default search in ChatGPT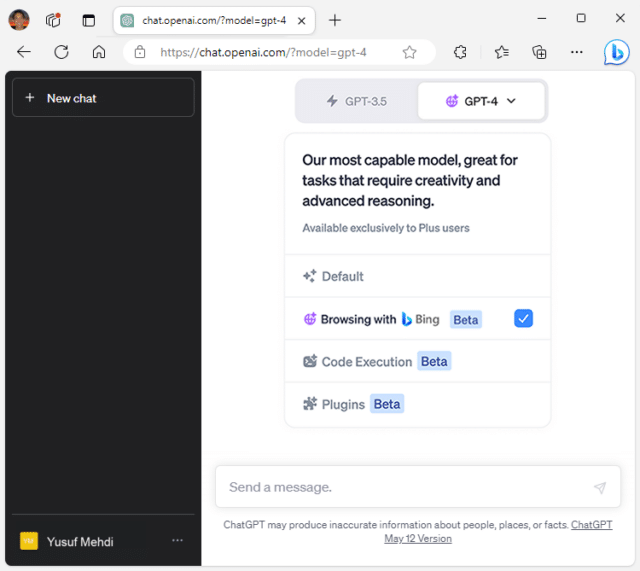 At its Build developer conference today, Microsoft's main focus was -- unsurprisingly -- on AI, with the introduction of Windows Copilot for Windows 11, and a new and improved Microsoft Store.
For many people, however, one of the more exciting announcements was the news that as a result of the company's partnership with OpenAI, Bing is being added to ChatGPT as the default search experience.
By making Bing the default search engine for the platform, ChatGPT Plus subscribers can look forward to even more accurate and timely information, starting today.
Free users will also get access to this improved functionality in the coming days by enabling a plugin that links Bing to ChatGPT.
Microsoft says this will not only enhance the user experience but will also enable answers that are grounded by search and web data. As part of this upgrade, users can expect to receive information backed with citations, allowing them to dive deeper into the topics discussed directly from within the chat interface.
ChatGPT has quickly become a go-to platform for many people around the world, offering assistance in various areas such as writing essays, brainstorming ideas, and providing programming help. With Bing's search engine now integrated into the platform, users can expect to save time and enjoy even better results while engaging with the AI.