Deepfakes become the leading form of fraud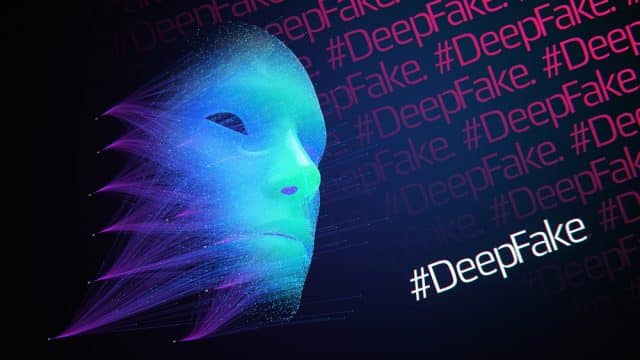 New research from verification platform Sumsub shows that the proportion of deepfakes in North America more than doubled from 2022 to Q1 2023.
The proportion of deepfakes jumped from 0.2 percent to 2.6 percent in the US and from 0.1 percent to 4.6 percent in Canada, respectively. Simultaneously, printed forgeries, which represented four to five percent of all fraud in 2022, dropped to zero percent in the last quarter.
"Deepfakes have become easier to make and, consequently, their quantity has multiplied, as is also evident from the statistics," says Pavel Goldman-Kalaydin, head of AI and ML at Sumsub. "To create a deepfake, a fraudster uses a real person's document, taking a photo from it and turning it into a 3D persona. Anti-fraud and verification providers who do not work constantly to update deepfake detection technologies are lagging behind and put both businesses and users at risk. Upgrading deepfake detection technology is an essential part of modern effective verification and anti-fraud systems."
The top three fraud types are, liveness bypass, a method of fraud where criminals swap in or edit biometric data (34 percent of fraud in the US and 22 percent in Canada), edited ID card (22 percent in the US and 24 percent in Canada), and forged ID card (13 percent in the US and 18 percent in Canada).
There's also an increasing trend towards forced verification -- with people making biometric verifications against their will -- which grew from 0.5 percent to 0.7 percent in 2022 and even more in Q1 2023, from 0.6 percent to 1.1 percent.
"We've seen a pattern of forced verification globally, when it is visible that a person whose photo is taken or who's passing the liveness check is doing so involuntarily while being held by others' force," says Goldman-Kalaydin. "It is alarming that the proportion of such fraud is growing. Likewise, sometimes the person being verified is obviously unconscious -- maybe sleeping, maybe not feeling well, or maybe under the influence of substances. This means that he or she is not actively and agreeably participating in the KYC (Know Your Customer) process, which may lead to crime and financial fraud, for example, if not detected and stopped in time. Luckily, such cases are not yet very common, but their existence is a red flag,"
You can find out more on the Subsum site.
Image credit: dkcreative/depositphotos.com