Microsoft makes some bold claims about performance improvements in Windows 11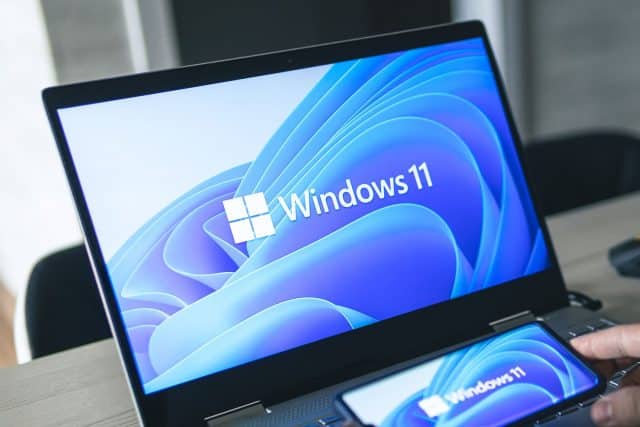 Microsoft has used the recent release of the Moment 3 update for Windows 11 to look back at the improvements it has made to the operating system since its launch. More than this, there is a "behind-the-scenes peek into how performance improvements are delivered".
The company boasts proudly of the "delightful performance" its developers have delivered to users of Windows 11. Pointing to statistics such as speeding up frequently used shell interaction by up to 15 percent, Microsoft says that over the last year it has made Windows 11 "faster, more reliable, and more efficient".
See also:
In a blog post written by Sharif Farag, Microsoft says that it has "made major strides in improving fundamentals across Windows". There are various impressive-sounding stats to work through that show the work developers have done, but it's intriguing to see how Microsoft approaches the issues that users complain about.
When it comes to speeding up start times for Windows 11, for example, Microsoft is aware that many people have a lot of apps configured to autorun at startup -- which is described as a "stampede of apps all clamoring for resources to launch". The solution? "While investigating a boot perf issue, we experimented with moderating app startups".
What we found was we can both ensure the apps the user is trying to interact with are responsive and prioritized, and also that in many cases the background apps finish launching faster due to reduced contention. Rather than unleash all the start up apps at once, we moderate their launches. This helps avoid significant contention at launch and ensures the foreground app the user is interacting with stays performant and responsive.

These improvements most benefit devices with fewer resources, and we measured a 25-50% improvement in application launch times in the time period after logon in our experiment with multiple startup apps.
Talking about other performance improvements, Microsoft draws attention to the following highlights when:
We improved frequently used shell interactions like Taskbar, Notifications, and Quick Settings by as much as 15%!
Getting users into productivity faster by improving the time it takes to get to the desktop by 10% and reducing the impact of startup apps by over 50%.
Making PCs more sustainable with our new Energy Recommendations and Carbon-Aware Windows Update. We see a 6% average reduction in energy consumption for the users who use the recommended energy settings.
Windows 11 is the most reliable version of Windows ever, with recent updates continuing to improve reliability.
Microsoft Edge starts up faster than ever before and saves memory with features like Sleeping Tabs, which saves up to 83% of memory for background tabs.
The new Teams app for Windows is 2x faster while using half the resources.
You can check out Microsoft in self-congratulatory mode by reading the full blog post here. But in addition to the boasting, the post also gives an interesting insight into how the developers of Windows approach bugs, performance issues and speed optimizations.
Image credit: [email protected] / depositphotos