Microsoft now lets you share files between Windows Subsystem for Android and Windows 11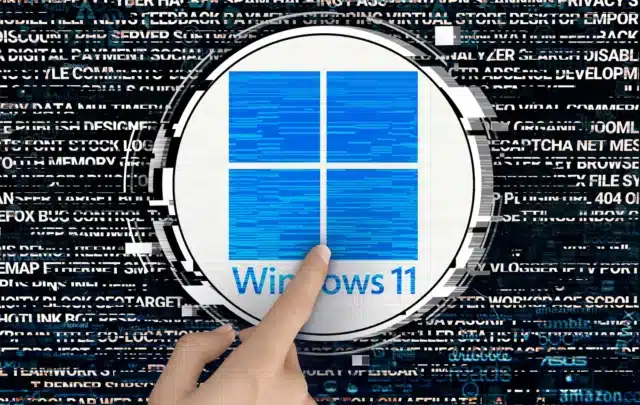 Having all but given up on its own mobile operating system, Microsoft has been gradually warming to Android and iOS by adding support for Google and Apple's software in the likes of the Your Phone app. And then there is Windows Subsystem for Android which the company has been developing and adding to for some time.
The latest improvement to the compatibility layer that makes it possible to run Android apps in Windows is the arrival of file sharing. Microsoft says that the ability to share files between Windows Subsystem for Android and Windows 11 is something that has been in high demand from users.
See also:
Announcing the new capabilities, which are available to Windows Insiders on all channels, Microsoft says: "We are pleased to announce that Windows Subsystem for Android can now share your Windows user folders, like Documents and Pictures, with the Subsystem, so scenarios like uploading a photo to a social media app or editing a video in a creative app work seamlessly. Folder sharing is enabled by default for preview users and can be toggled on and off in Windows Subsystem for Android Settings. When folder sharing is enabled, your Windows user profile folder (e.g., "C:\Users\John Doe") is shared as "/sdcard/Windows" in the Subsystem".
Focusing on privacy, Microsoft says that Android apps can only view or edit your files with your permission:
Apps must show a system dialog to request your permission, and permission can be revoked at any time from app settings. The Subsystem also guards against malicious apps that would abuse your permission by scanning all Android apps with your antivirus software during installation and blocking threats, whether you installed the app from the Amazon Appstore or installed it with developer tools.
There are a number of limitations to file sharing, including the fact that it is only possible to share the content of your Windows user profile folder. In the other direction, only the /sdcard/Windows folder can be accessed by Windows. Various executable files are blocked from sharing as a security measure.
Microsoft points out:
You can also share individual files with specific Android apps, even if folder sharing is disabled. Simply drag and drop files from File Explorer to any open Android app that supports sharing files. Some Android apps also support pasting files copied to the Windows clipboard. In these cases, apps only receive read access to the shared file.
Full details of the limitations can be found in Microsoft's blog post about the update here.
Image credit: bilalulker / depositphotos