Move over Windows 11, Windows 12 is the operating system we need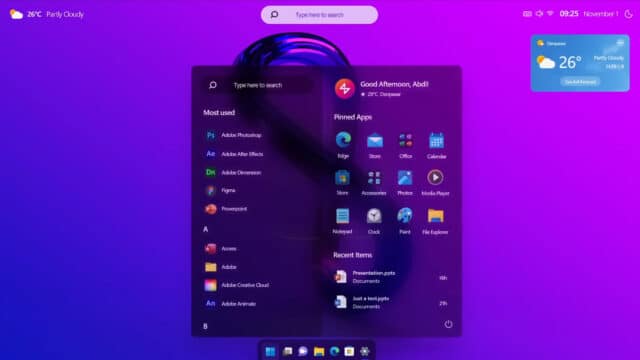 Microsoft is set to pull the plug on Windows 10 in the near future, leaving people with the choice of upgrading to Windows 11, or hanging on for the inevitable follow up, which is expected to be called Windows 12.
Although Microsoft hasn't officially announced that next-gen operating system yet, it has dropped plenty of hints, and rumors suggest we might see Windows 12 arrive as soon as some time next year.
SEE ALSO:
A month ago, concept designer AR 4789 put together his take on Windows 12, and rather than just showing off the sort of features we might see in the future OS, his video took us through the entire installation and set-up process. You can watch that video here.
Now though, he's followed that up with a video showcasing the sort of features we might expect to see in Windows 12.
His concept focuses on key elements such as the Start menu, widgets, Microsoft Edge browser, themes, and apps. It's worth watching through to the end of the video as it finishes in an unexpected -- and quite amusing -- way.
Watch the video below and share your thoughts on it in the comments.