Watch Windows 12 being installed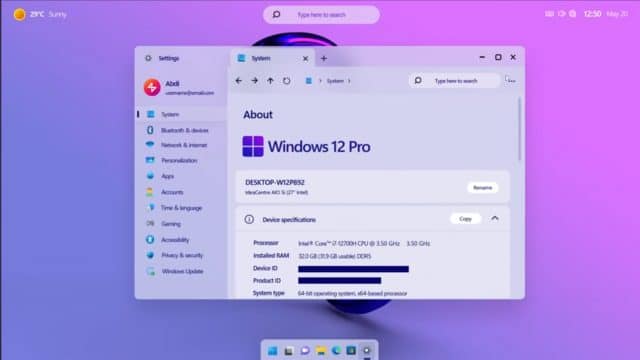 There's been a lot of talk about Windows 12, Microsoft's inevitable successor to Windows 11. Two months ago, my colleague Sofia Wyciślik-Wilson reported on Microsoft's plans for that future OS here.
We've also seen some hints about it tucked away in Windows 11.
SEE ALSO: Windows 11 Mobile is everything a phone operating system should be
While we've not seen any actual screenshots or videos of Windows 12 yet, we have been graced with possible ideas of what it might look like courtesy of some very talented concept designers. The most recent of these came from Addy Visuals who, as well as giving us his vision of Windows 12, also made his wallpapers for it available to download for free.
Taking a different approach, concept designer AR 4789 has put together his take on Windows 12, and rather than just showing off the sort of features we might see in the OS, his video takes us through the entire installation and set-up process.
Features showcased in the video include a new Start menu, File Explorer and Settings.
Watch the video below and share your thoughts on it in the comments.