Preparing the workforce for AI [Q&A]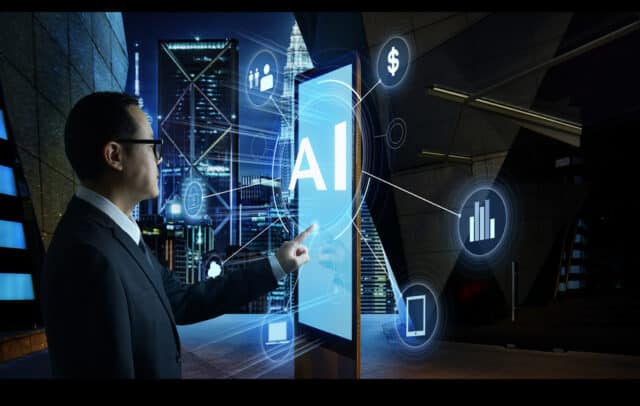 Artificial intelligence isn't all that new, but recently the availability of tools like ChatGPT has catapulted it into the public consciousness. When it comes to introducing AI in the workplace though it's inevitable that some people will perceive it as a threat.
We talked to Khadim Batti, Whatfix CEO and co-founder, to discover how enterprise leaders can prepare their workforces for AI and overcome the challenges that it presents.
BN: What role do you expect AI to play in the workforce?
KB: As AI technology becomes more sophisticated and capable, these tools will play an important role in helping organizations become more efficient and productive. Employees can use these tools to help perform their job functions, and in some instances, they will be able to upskill their skill sets as they learn to manage these tools which will take over their existing responsibilities. As digital transformation efforts continue to advance, organizations will expand their strategies to include the benefits that AI tools can provide.
BN: What challenges will these tools present to organizations?
With any digital transformation initiative, organizations will be faced with a number of challenges, including a lack of a change management strategy, driving adoption of new tools and processes, continually evolving customer needs, security concerns and budget constraints. AI tools are no exception. IT leaders need to ensure there are strategies in place to help seamlessly leverage this technology to create a positive impact on the business. Part of this includes helping employees quickly learn the ins and outs of the new platform, so they can onboard effectively and use the tool to its fullest.
To effectively integrate AI into their digital transformation efforts, leaders can utilize best practices including:
Maximizing support from service providers. If there are product demos and training materials available, leaders should take full advantage of these resources to help their teams better adapt to the new platform.
Developing an in-app training program. Most software providers offer basic, in-app onboarding flows, but to truly adapt the tool for their specific enterprise, leaders will want to explore developing a custom training program for their team members. This will enable each employee to make the most of the tool for their specific job functions.
Developing internal advocates. These people will serve as champions to share the benefits of the new technology with their teammates, and can help develop training programs in collaboration with the organization's executive team.
Creating regular opportunities for training and learning. Online and offline workshops, as well as on-demand learning opportunities, help encourage an open dialogue among employees, and provide feedback for leaders to help improve their business processes.
Monitoring software usage. Because adoption is an ongoing effort, leaders must monitor how their team members are using the new technology, as well as the roadblocks they are facing. This will also enable leaders to gather data and make adjustments to future deployments to increase overall efficiency.
BN: How can organizations prepare their workforce for AI?
KB: Preparing the employees comes down to having the proper training systems established and in place. Meeting users where they are with contextual assistance and in-app guidance speeds onboarding, enabling more employees to use the AI platform to its fullest.
When it comes to preparing the enterprise itself, leaders must prioritize building systems that will encourage this type of guidance, so that users can easily adapt to the new platforms with personalized advice. This will not only improve employees' efficiency and productivity, but it will maximize the organization's ROI on the AI tool, further increasing the likelihood of a positive business outcome.
Simultaneously, companies must ensure that adequate security protocols are in place before deploying the AI platform. This includes validating the inputs employees will key in, as well as establishing the protocols to avoid any information or data leakage.
BN: What should businesses do to speed deployment and adoption of AI tools?
KB: AI and machine learning deployment remains a challenge for many organizations -- according to Gartner, only 53 percent of these projects make it from prototype to production. However, there are several techniques that can help deploy these projects faster, including:
Making software engineers a part of the overall AI team, so they are involved in the development and deployment process and have full visibility into the project's operations and overall goals.
Ensuring all team members, including product management and product design, are aligned on the project's benefits and the business metrics it will impact.
Bringing visibility into the nuances of the algorithm and machine learning process, to provide greater clarity to the team.
Helping all the project stakeholders understand the output and why it is occurring, as well as the inputs that are producing the output.
Businesses should also train employees to check the accuracy of the AI tool's output before use to avoid AI hallucination. As this is a reoccurring issue with AI platforms, it is a good habit to incorporate into the onboarding process to make sure the data produced is accurate.
BN: How will AI integrate into current enterprise workflows?
KB: The applications are endless, but they include customer service and IT service management use cases. Chatbots, for example, can take care of basic customer inquiries and interactions to free up customer service agents to handle more complex issues. For IT service management, AI can help automate and improve services and provide contextual recommendations for users, among other benefits.
Most AI tools use reinforcement learning gathered from users' feedback to improve performance, and the next step for organizations looking to integrate AI into their operations will be to determine how this can be implemented within the enterprise.
BN: How will this impact current employees and their responsibilities?
KB: In some instances, employees will be able to tap into these tools' skills to become more efficient with their tasks. Some tasks will be able to be completed by these tools, enabling the employees who were once responsible for those duties to move into a managerial role and supervise the AI.
Regardless of their job functions, workers will have more interaction with AI technology than they ever have before, requiring them to adapt their current skill sets and knowledge to best utilize these tools.
BN: Are generative AI tools (like ChatGPT and Bard) here to stay?
KB: In some capacity, yes. These tools will likely become more sophisticated and evolve with their use cases. However, these current tools will become outdated in the short-term future as other AI platforms overtake and exceed their capabilities. While employees should familiarize themselves with the services these tools can perform, depending on them long-term will not yield strong results.
Image credit: jamesteohart/depositphotos.com