Meta is expanding WhatsApp-style end-to-end encryption to Messenger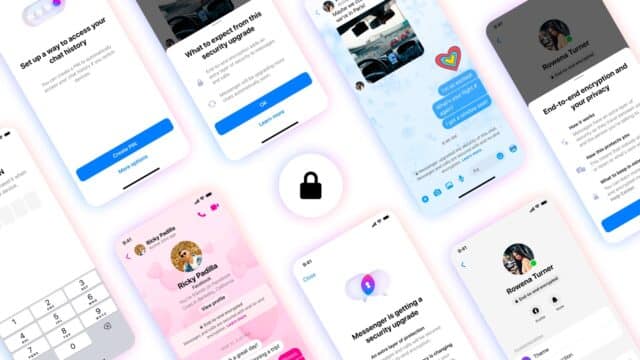 Security is vital for digital communication, and that's why the likes of Telegram and WhatsApp's end-to-end encryption (E2EE) is so important and popular. Meta has long been keen to expand this security feature to its various other messaging platforms, and now the Facebook-owner has announced that it is implementing E2EE for all Messenger users.
The company points out that this is currently a test phase, so while more and more people will see immediate security enhancements, the rollout will not be complete until the end of the year.
See also:
While there is still the potential for delays and complications, Meta says that it plans to have end-to-end encryption in place as the default setting for both one-to-one friends and family chats on Messenger by year-end.
In addition to objections from law enforcement agencies and governments, both of whom feel E2EE stand in the way of tackling crime, Meta explains that there have been other reasons for the rollout taking so long. The company has been working on the security feature for over four years now, and explains that it "quickly became apparent that transitioning our services to E2EE would be an incredibly complex and challenging engineering puzzle". The reason given is that almost the entire messaging and calling code base would need completely rewriting.
In a blog post giving an update on its progress, Meta explains its approach to the problem:
Since we needed to avoid using servers to process message content, we had to rethink how we would scale on the new infrastructure. This means upgrading trillions of active conversations with E2EE, without disrupting people's expectations of the speed in which they can communicate or the reliability of their messages being delivered. We also had to develop new ways for people to manage their message history, like setting up a PIN. To maintain E2EE with this PIN approach, we also built out a new infrastructure of Hardware Security Modules (HSM).
The journey to end-to-end encryption by default is still a long way from over, but Meta's public announcement about the progress it is making is heartening. More details are available in the blog post here.