Google is ramping up Gmail security by requiring verification for filters, forwarding and IMAP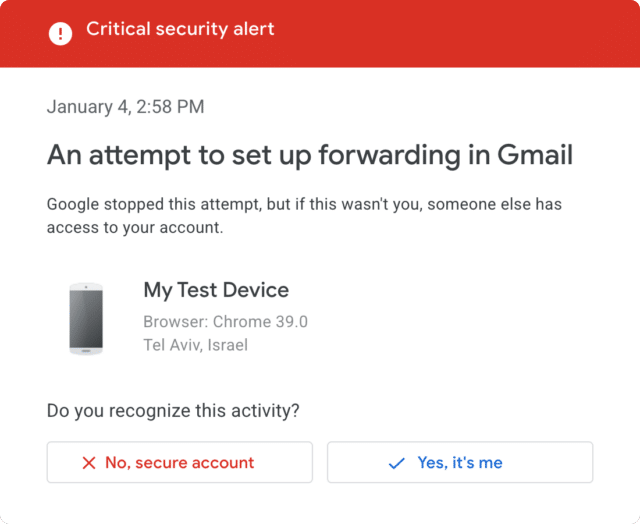 Google is introducing what it is referring to as "stronger protection for additional sensitive actions taken in Gmail".
It's a security measure that builds on safeguards added to Google Workspace accounts last year. It means you will start to see "Verify it's you" warnings when you try to do certain things with your Gmail account, requiring user verification before particular settings can be changed.
See also:
Google has identified three actions in Gmail which it has branded "sensitive". They are the creating, editing or importing of filters, adding a new forwarding email address to an account, and enabling IMAP access.
If any of these actions are undertaken, Google will require users to confirm that it is intended. The company explains:
When these actions are taken, Google will evaluate the session attempting the action, and if it's deemed risky, it will be challenged with a "Verify it's you" prompt. Through a second and trusted factor, such as a 2-step verification code, users can confirm the validity of the action. If a verification challenge is failed or not completed, users are sent a "Critical security alert" notification on trusted devices.
Google points out that SAML users are not currently supported.
Full details are available in the announcement from Google here.