Google will provide Chromebook updates for 10 years -- if the hardware lasts a decade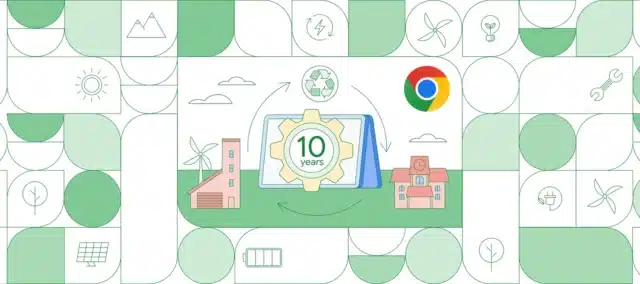 Google has announced that it will deliver automatic updates to Chromebooks for 10 years. Up until now, devices have only been eligible for eight years of updates, and this was causing concern for educational institutes and home users.
A full decade of updates is Google's attempt to kept Chromebooks secure for longer, although it's not clear how many of the ChromeOS-powered laptops will last that long. Google points out that 10 years of regular automatic updates is "more than any other operating system commits to today".
See also:
The change means that starting in 2024, any Chromebook released in 2021 or later will automatically receive updates for 10 years. Anyone with a device from before 2021 will have to manually opt in to extend support up to a decade from the release date of their Chromebook.
Google explains:
Security is our number one priority. Chromebooks get automatic updates every four weeks that make your laptop more secure and help it last longer. And starting next year, we're extending those automatic updates so your Chromebook gets enhanced security, stability and features for 10 years after the platform was released.

A platform is a series of components that are designed to work together -- something a manufacturer selects for any given Chromebook. To ensure compatibility with our updates, we work with all the component manufacturers within a platform (for things like the processor and Wi-Fi) to develop and test the software on every single Chromebook.
There is, of course, the question of how many Chromebooks will survive 10 years of use. To help with this, Google is speeding up the repair process in the Chromebook Repair Program. The company recognizes, however, that all Chromebooks will eventually die, and is therefore making it as easy as possible to recycle them.
More details are available in Google's announcement here.