Logitech Brio 100 is an affordable 1080p webcam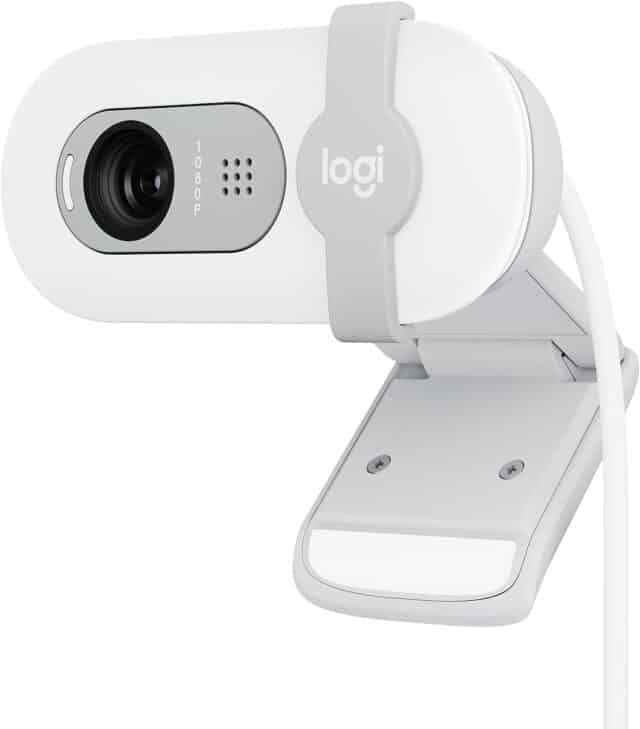 Today, Logitech launches its latest webcam, the Brio 100, and no, it is not particularly impressive. For instance, from a specifications standpoint, it is not a 4K camera. Actually, it is "only" 1080p. Guess what? That's a good thing. Why? Because many, if not most, people don't actually need a 4K webcam, and this allows it to be very affordable.
The Brio 100 offers Logitech's RightLight feature that amps up the brightness by a significant 50 percent. This is a marked improvement over previous generation Logitech webcams. Want more control over your visuals? You can also dive into the Logi Options+ app and tweak settings to your heart's content.
Aesthetically, the Brio 100 doesn't disappoint. You can choose from three colors, such as Graphite, Off-White, and Rose, to match your workspace vibe or add a touch of personal flair. Beyond its sleek design, this webcam is a testament to Logitech's dedication to a greener planet. With substantial post-consumer recycled plastic in its build and carbon-neutral certification, you're making an environmentally-conscious choice.
But this webcam isn't just about looks. The built-in microphone assures that your voice carries, loud and clear. Regardless of the platform you're using -- be it Microsoft Teams, Zoom, or Google Meet -- Brio 100's got your back. And when it's time for a little privacy, the integrated shutter ensures you can shut out the world in a snap.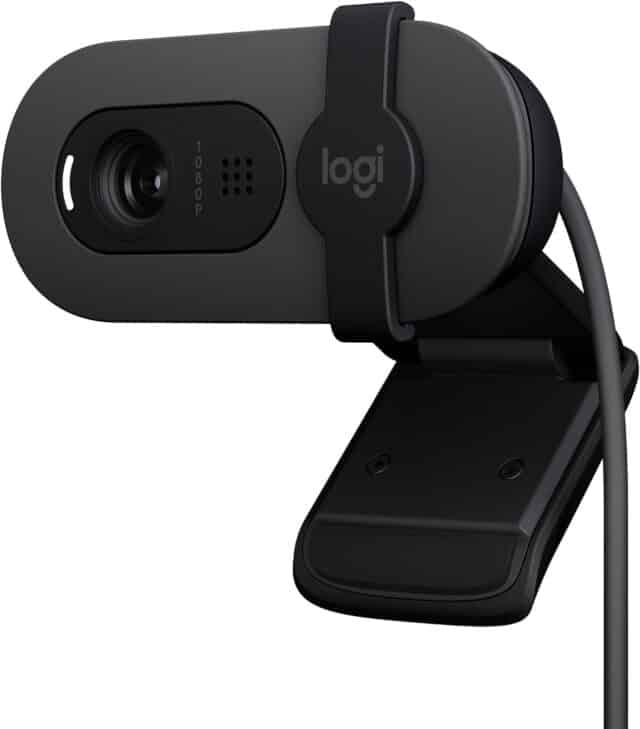 Tech Specs:
Dimensions:
Height: 1.26 in (31.91 mm)
Width: 2.87 in (72.91 mm)
Depth: 2.62 in (66.64 mm)
Weight: 2.65 oz (75 g)
Resolution:
1080p/30fps (1920x1080 pixels)
720p/30fps (1280x720 pixels)
Camera megapixel: 2MP
Focus & Lens: Fixed focus, Custom 4 element plastic lens with anti-reflective coating
Microphone: Omni-directional, Up to 3ft range
Field of View: 58° diagonal
Connectivity: USB-A plug-and-play
Features: Integrated privacy shutter, RightLight 2 auto-light balance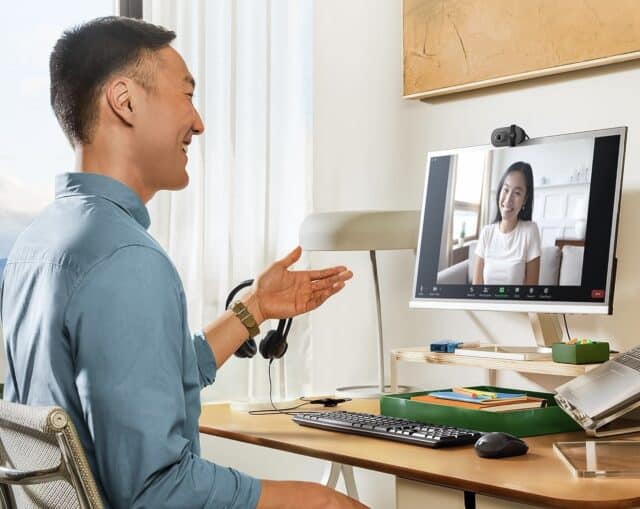 As previously stated, the Brio 100 is quite affordable. It can be had for just $39.99, making it a wise choice for anyone still using an old 720p webcam. Many laptops have poor-quality integrated cameras, and for a penny less than forty bucks, you can score a significant improvement.
The Graphite version can be purchased here, while the Off-White variant can be had here. While Logitech says a Rose model exists, it does not appear to be available yet.
Please note: Some of the above links may be affiliate links, meaning we, or our writers, may receive payment if you purchase one of these items (or other items) after clicking on them.