Apple will soon be able to update iOS on new iPhones in sealed boxes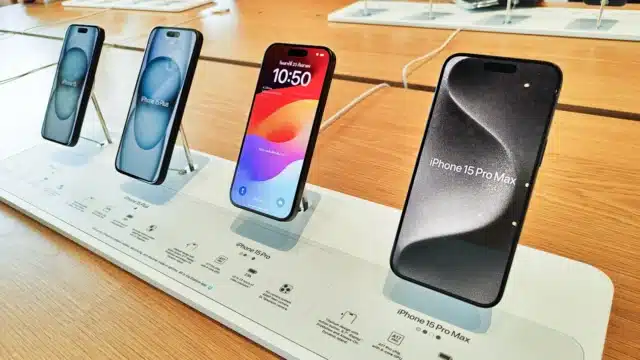 It can be frustrating to buy a new phone only to discover that there is an OS update to install before you can start using it. For iPhone users this could soon be a thing of the past thanks to an innovative new system developed by Apple.
The recently released iPhone 15 suffered with an overheating issue that was later fixed with a software update, putting the onus on owners of new devices to download and install the patch. But a new "proprietary pad-like device" will allow Apple Stores to install the latest software on handsets without the need to open the box.
See also:
The rather futuristic -- and slightly scary-sounding -- device has been revealed by Bloomberg's Mark Gurman. In his newsletter, he shares details of a new system that Apple will be able to use that will ensure that iPhone buyers can be sure of having the very latest version of iOS installed without the need for immediate post-purchase updating.
Gurman says:
The company has developed a proprietary pad-like device that the store can place boxes of iPhones on top of. That system can then wirelessly turn on the iPhone, update its software and then power it back down -- all without the phone's packaging ever being opened. The company aims to begin rolling this out to its stores before the end of the year.
This is clearly great news for consumers who will no longer have to worry about checking bug-fixing updates straight away, but the new system also raises concerns. If Apple is able to developer a device that can power up an iPhone, install software and power down again, what's to stop someone else replicating the system?
While there will undoubtedly be strong security in place to try to ensure that such a system is neither abused nor copied, no such system is infallible. It is important to note, however, that Apple has not yet said anything publicly about this new update system, so any concerns or praise can really be nothing other than speculatory at this stage. But it certainly seems like an idea that could be both a blessing and curse.
With the Apple Store rollout seemingly planned before the end of the year, there is not long to wait to see how it works in the real world.
Image credit: beer5020.gmail.com / depositphotos